Breast cancer exercise class being trialled at EANC
Published: 24 September 2021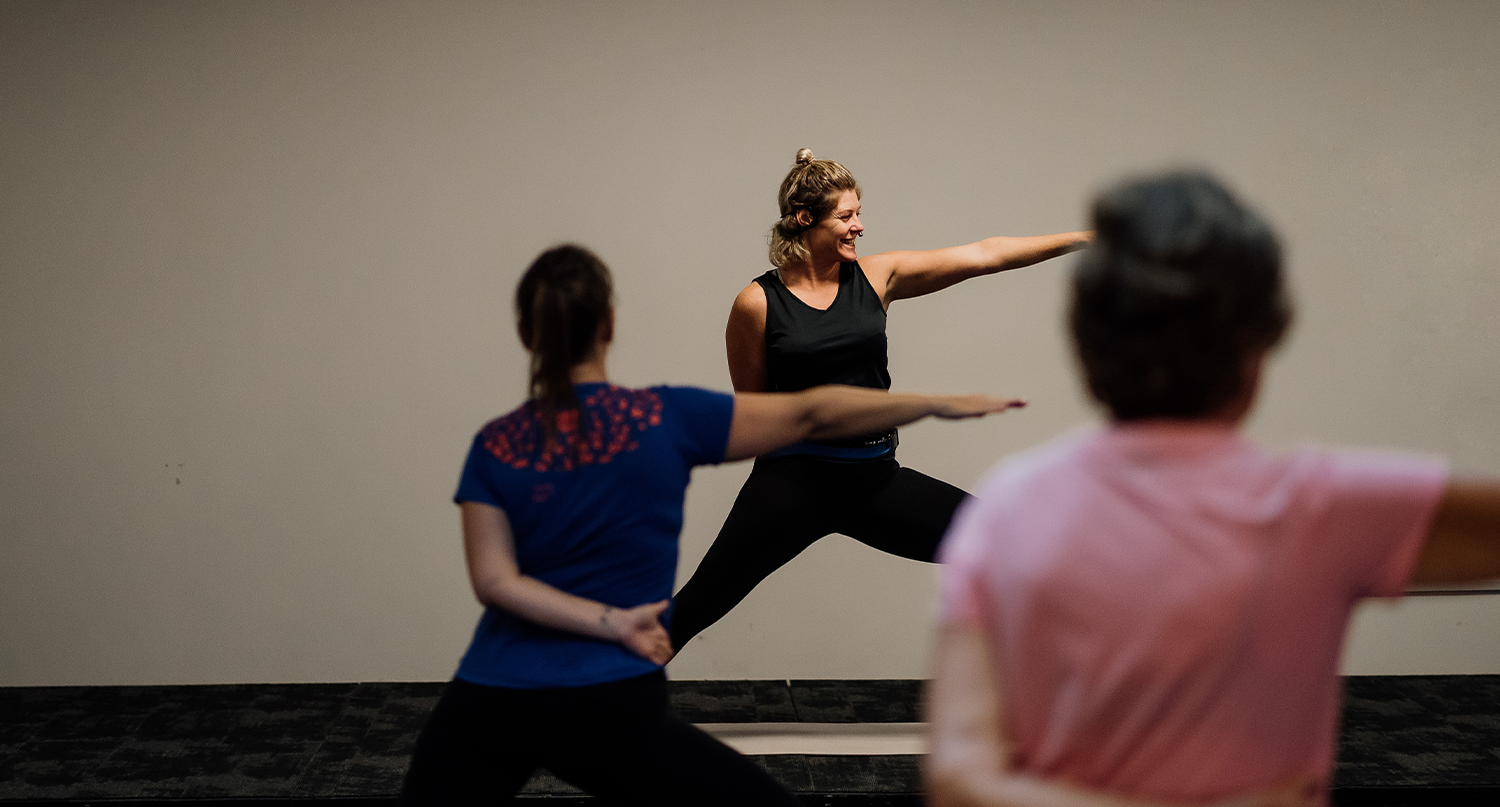 Share this article
Ashburton District Council's EA Networks Centre is one of three recreation facilities in the South Island piloting an exercise class for people with breast cancer, to improve bone health and reduce the risk of osteoporosis and fractures.
The 12-week pilot has just begun, with the first session devoted to nutrition and information about diet. Twelve people have signed up, with room for three more.
Council Community Services Group Manager Steve Fabish said Breast Cancer Foundation NZ was partnering with ACC to develop and trial the exercise programme, which was aimed at building bone strength during and after breast cancer treatment.
"EA Networks Centre also runs Prosfit, which is a male-only cancer class, and we were recommended by another facility to trial the Live Stronger class for people with breast cancer. We have a number of classes devoted to specific groups that are running successfully."
Christchurch and Invercargill are also trialing the breast cancer programme. The programme is run over 12 weeks with a one-hour weekly class run by an exercise professional, plus exercises to do at home.
Cancer treatments like chemotherapy and radiotherapy can lead to changes in bone health and this risk increases when people are taking breast cancer drugs that block oestrogen; when oestrogen levels fall, more bone is broken down than built.
"It was evident from the first class that this is about more than exercise. It's about fellowship and friendship between people on a special journey," Mr Fabish added.
He said while only three spots in the programme remained, more could be accommodated if the need arose.
Follow Us