Council adopts detailed designs for new Library and Civic Centre
Published: 27 August 2020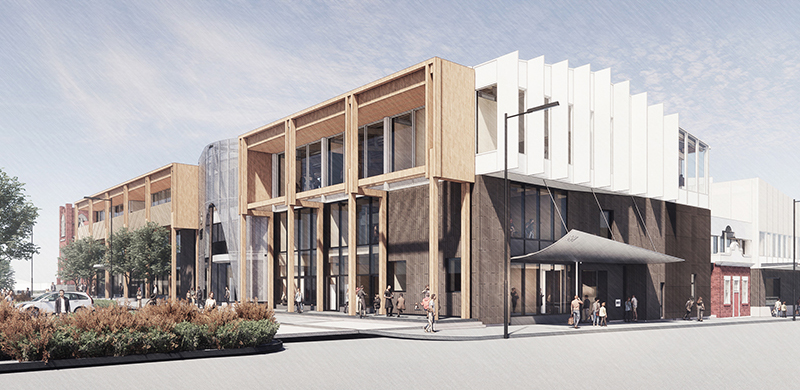 Share this article
The Ashburton District Council has today adopted the detailed designs for the new Ashburton Library & Civic Centre, allowing for the Council to progress with the construction tender process.​
The project's architect and lead designers, Athfield Architects presented the designs to Councillors at their meeting today. The designs build upon the concept designs that were approved in August 2019.
Ashburton District Mayor Neil Brown says today marks an important milestone for the $51.6 million project.
"The new Library & Civic Centre project has been many years in the making and we are very excited to have reached this crucial point. The detailed designs provide a comprehensive plan of how the facility will look and feel, right down to the colour palettes, materials and layout and we are very impressed with what has been created.
"It's wonderful to see this project evolve from conceptual plans to high level designs that allow us to move forward with the construction tender."
The design colours and materials incorporate themes and attributes inspired by the Ashburton District including the Hakatere, Rangitata and Rakaia Rivers, agriculture and the high country wetlands.
The construction tender is expected to go out in October, ready for construction to begin in December.
The new three story Library & Civic Centre will feature a modern library, a performance area, study zones, an audio and video recording studio, council chambers and office space, and will house the district's Civil Defence and Emergency Operations Centre.
VIDEO: Watch a virtual flyover and discover the both external and internal design of the new Civic Centre and Library Building.
Follow Us