Photo Books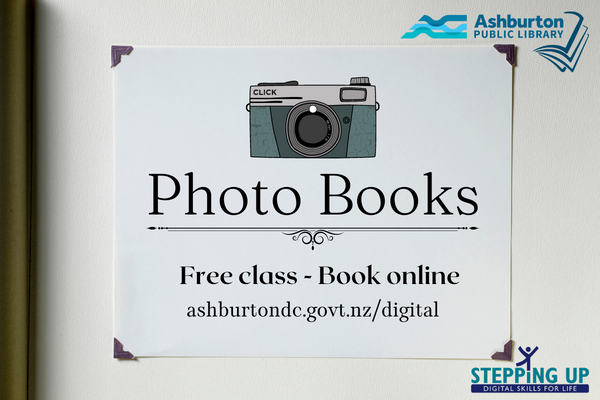 About the event
Create a Photo Book using Vistaprint. Learn how to create a Photo Book using the online software, getting your Photo Book ready for printing externally (at your own cost) and the importance of backing up important data to an external hard drive.
If you would like to attend one of these classes, secure your place by clicking on your preferred date below.
Ashburton Public Library
12th May 2023 - 26th May 2023
Classes run Friday mornings 10am-12pm.
180 Havelock Street, Ashburton 7700, New Zealand
Admission: FREE
Location