THIS IS FINE, EVERYTHING'S FINE | Audrey Baldwin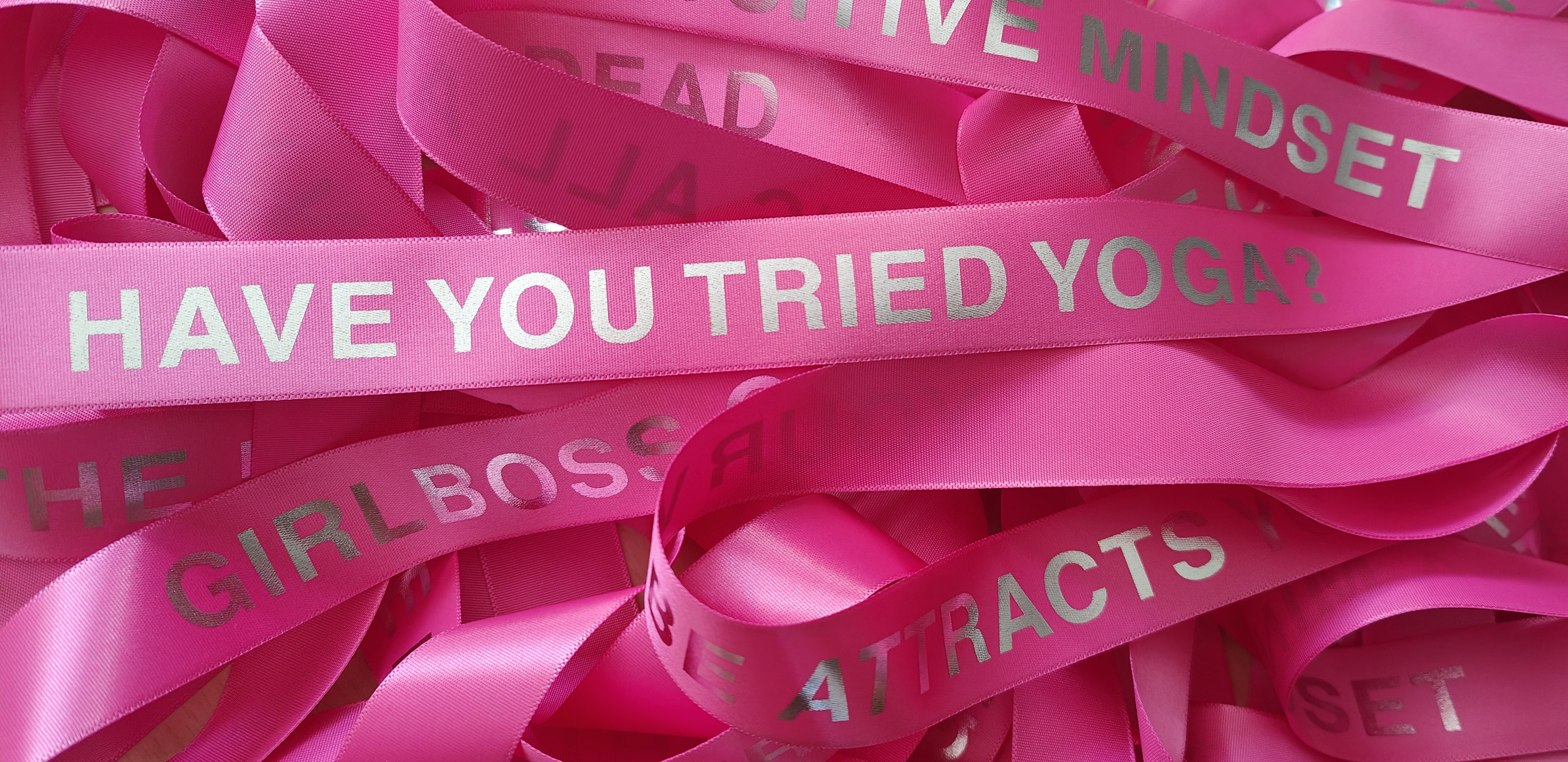 About the event
ZAFAA22 Premier Award winner Audrey Baldwin returns to the Gallery with her exhibition THIS IS FINE, EVERYTHING'S FINE.
Audrey Baldwin's solo exhibition playfully takes aim at 'grind culture', internalised capitalism and the challenges of living in a media choked society. Incorporating business jargon, toxic positivity statements and a small army of fans, she aims to provide an outlet for anxieties – both her own and those of society at large.
The works featured are a mix of installation, photography and video, all referencing the body as a tool for creating or undermining one's self worth.
Audrey Baldwin is a Zimbabwean born, Ōtautahi based performance artist, curator, and event producer. She graduated from Ilam School of Fine Arts, University of Canterbury in 2009 and has shown in galleries nationally as well as in Japan, India, Zimbabwe, Australia, and the Netherlands. Her practice incorporates live performance, installation, video and photography. The body is an ongoing motif in her work and she often uses her own to explore ideas around power, value and labour. Everyday objects and routines are also fodder for tweaking, repeating and transforming from familiar to strange. Her award-winning interactive performance, Art Chemist, has been part of Auckland Pride, Nelson Arts Festival and Wellington Performance Arcade and continues to pop up around the country.
The opening of this exhibition will coincide with the opening of ZAFAA23.
Exhibition opening | 10 March 2023 | 7pm
11th Mar 2023 - 5th May 2023
Opening event: 10 March, 7pm
Ashburton Art Gallery
Admission: FREE