From the Earth | Hakatere Ceramics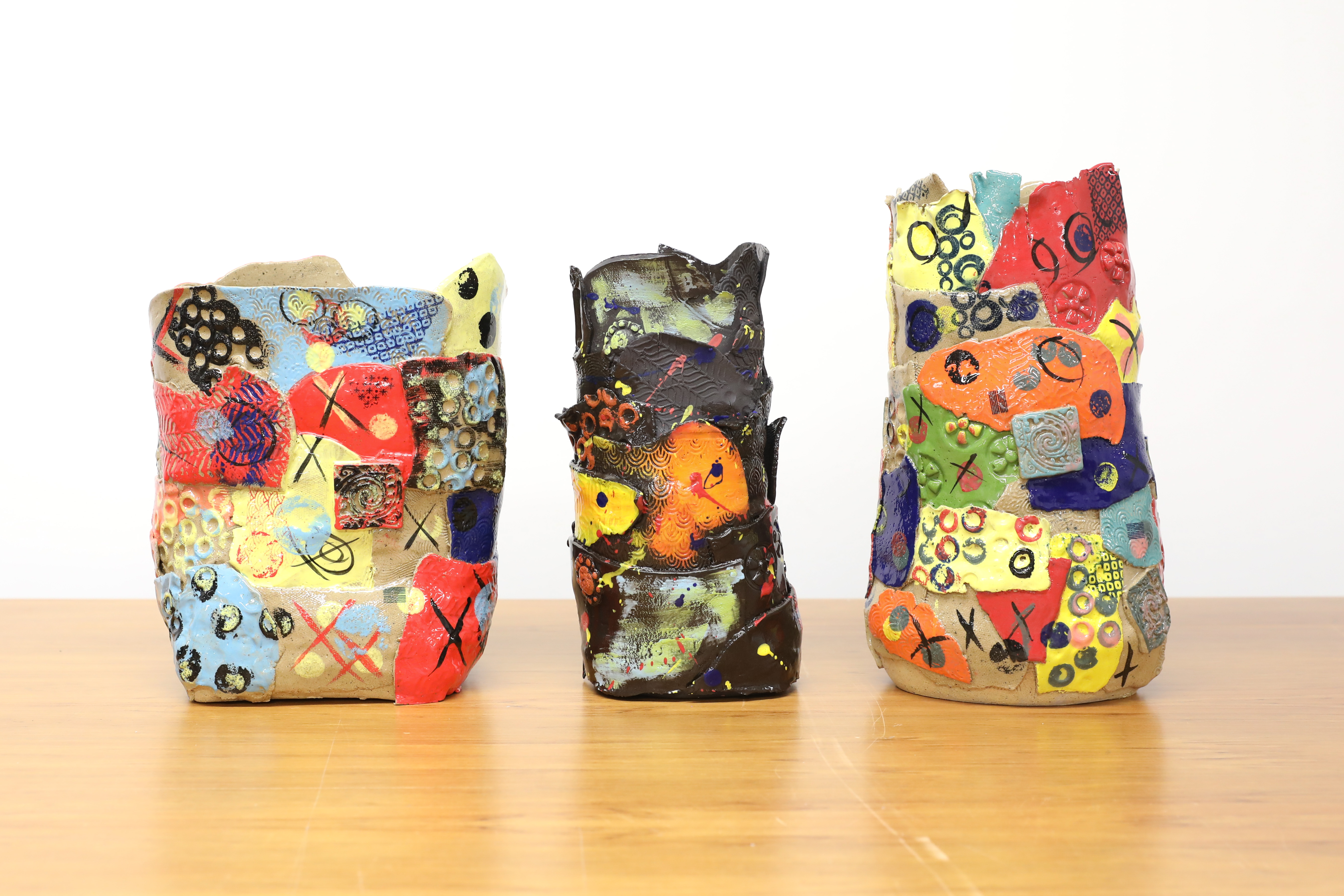 About the event
From the Earth is the exhibition of the Hakatere Ceramics Group. The show opens with an awards evening on 18 October, 6pm
Started in 2015, the Hakatere Ceramics and Pottery Group of Ashburton is local group of ceramic enthusiasts who aim to create a welcoming, educational and encouraging environment for those who want to learn more about the art of clay.
There will also be a display from guest artist Hannah Kidd. Local to Waitaha Canterbury, Hannah is best known for her steel framed and corrugated iron clad sculptures that depict human and animal subjects, shining light on their interactions, peculiarities, and whimsy. In recent years Hannah has been working with clay to create ornate pots and vases that tell playful and at times humorous stories, a few of which were shown in a group exhibition at the Ashburton Art Gallery and Museum in 2022.
Image | Jane Rant, Untitled works, 2023, under-glazed ceramic. Image courtesy of the artist.
1st Nov 2023 - 19th Nov 2023
Opening event | October 18, 6pm
Ashburton Art Gallery
Admission: FREE