Trades students on ground floor of major build
Published: 30 June 2021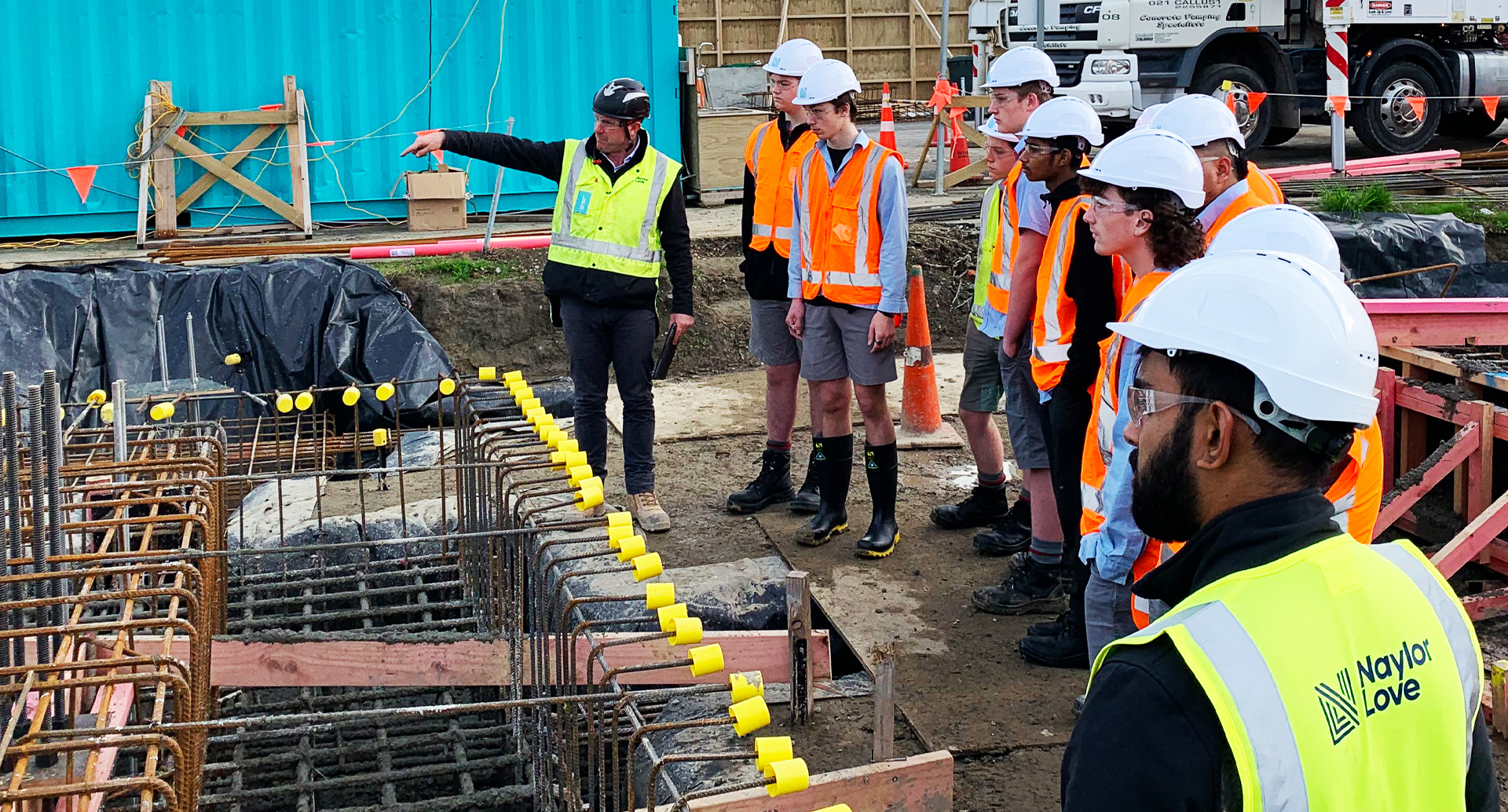 A group of trades students from Ashburton College will have a unique view of the Ashburton District Council's new Library and Civic Building.
The trades academy students are visiting the construction site regularly to see firsthand trades in practice and were on the ground for the first concrete pour last week. The pour was a big logistical exercise involving 12 concrete trucks rotating between plant and site for six hours; it is the first of three initial concrete foundation pours.
The college's Gateway coordinator Debbie van Rooyen said it was the first of several visits to the site as the build progressed.
"We are hoping to inspire these students to consider a career in the construction industry.
"Trades students usually think along the lines of the regular trades like plumbing, electrical and automotive and don't often think about construction as they have had relatively little exposure to the industry," she said.
The visits were aimed at opening students' minds to the different trades and career opportunities.
Eight students took part in the first visit and met with site managers and workers.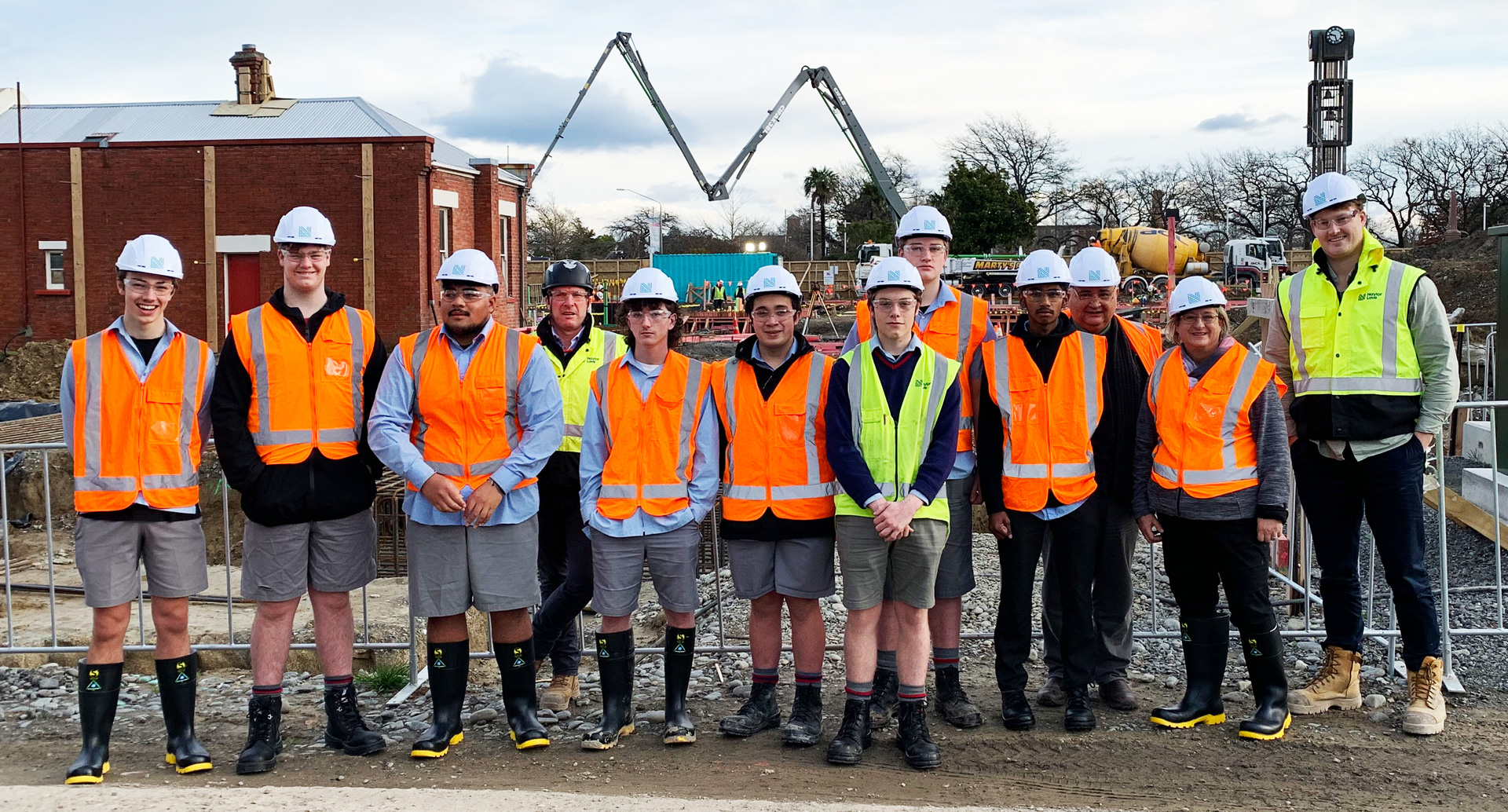 The trades academy is among several vocational programmes at Ashburton College and sits alongside the agricultural academy and Gateway programme.
All three cater for students in year 12 or year 13 who are looking to leave school and go on to an apprenticeship, trade or job. The programmes involve studying hands-on practical unit standards in the area of interest as well as going out on work experience in the industry to gain insight into working in the field that they have chosen or have expressed an interest in.
"We are always looking for businesses to support these programmes by giving students work experience opportunities or the opportunity to visit and get insight into the industry such as we did with Naylor Love on Friday," Mrs van Rooyen added.
Naylor Love Canterbury Regional Director Graeme Earl said school visits by interested students were a great way to engage with the community on such a major build.
"Ashburton College students have been able to witness the first foundation pour and see some of their theoretical learnings in practice.
"This is a great opportunity for students to experience the trades at work firsthand, and we're pleased to be able to facilitate their career interests," he said.
Council Chief Executive Hamish Riach said the student visit was ideal for those contemplating a career in the construction industry.
"It's opportunities like this that give students a special connection to major projects."
More visits are being arranged for the superstructure and fitout phases.
The building will cost around $56 million and will be built over two years. It will be a major building in the life of the town and is being built by construction contractor Naylor Love Canterbury.
Share this article