Construction delays push back library relocation
Published: 15 November 2023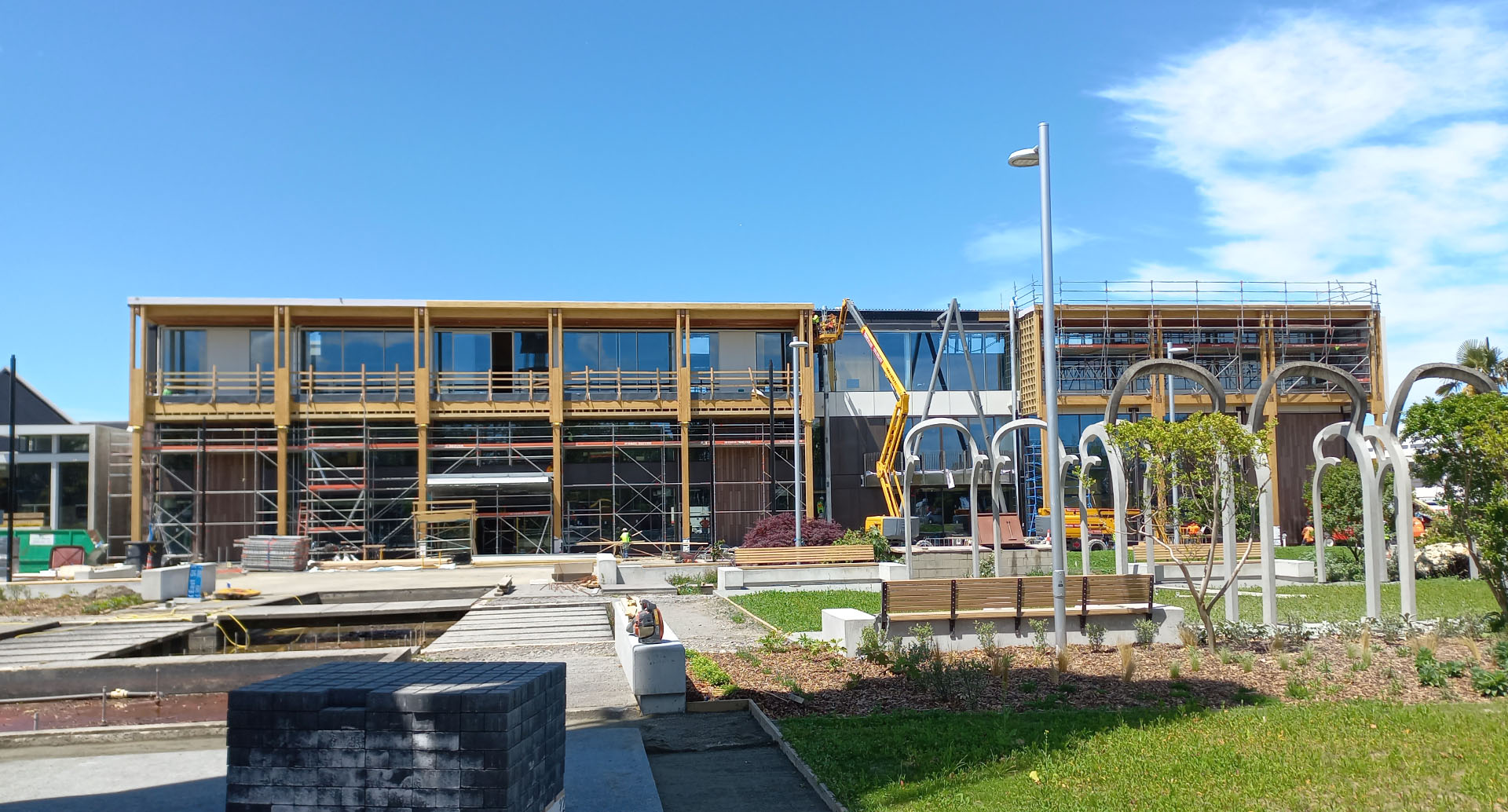 Construction delays have pushed back the Ashburton Public Library's move to the new library and civic centre, though about 120 non-library Council staff will still relocate as planned by the end of the year.
Chief Executive Hamish Riach said it had become clear in recent days that some parts of Te Whare Whakatere would not be ready for business by Monday 18 December.
"So we are setting a new date for the library's relocation and expect it to be open in the new building on 22 January. The construction site shutdown over the Christmas and New Year break has had a knockon effect and while we're really disappointed, we have to be realistic.
"Our whole project team knew that getting everyone in by the end of the year was an important milestone and the effort over the last couple of months has been commendable, with more than 200 staff on site each day trying to get everything finished.
"The top floor where most staff will work, and level one, will be complete as scheduled by 18 December, but our builders will still be putting the finishing touches in the public areas on the ground floor past that date."
The old library will now stay open until early January. It will then close for three weeks to allow more than 60,000 books and other new resources to be relocated.
Council's customer services team will continue to operate from the old administration building until the ground floor is finished and the new library opens on 22 January.
Staff working from Te Whare Whakatere from 18 December include the regulatory, roading, assets, finance, information management, strategy and policy, and human resources teams, but there will be no public visitors or meetings there until the whole building is ready.
Mr Riach said to have most staff working from the new building was positive and a dawn blessing of Te Whare Whakatere would continue as planned in December.
"Our 24/7 phone centre continues to operate as usual and residents who want to pay bills or talk to customer services staff face to face will still be able to do that at our old Baring Square West building until the public opening of Te Whare Whakatere on 22 January."
The delay is not expected to add to the cost of the building, which was forecast earlier this year to overrun its $56.75 million budget by about 10 per cent. The cost of the build will be offset by a $20m shovel ready project grant from Government.
Share this article