Children learn and create environmentally safe food storage alternative at Public Library
Published: 29 April 2021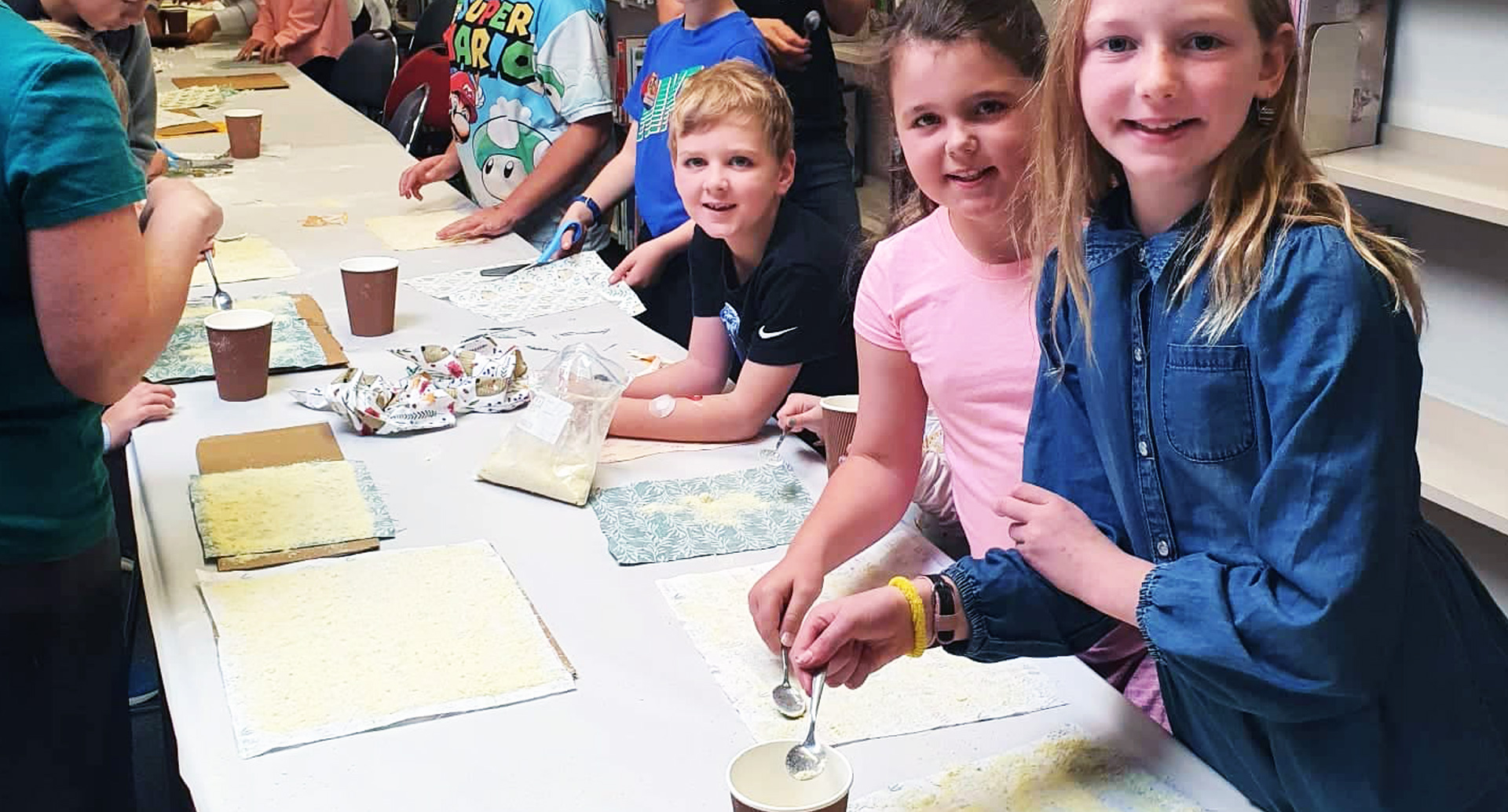 A recent holiday programme session at Ashburton Public Library had children learning about an environmentally safe alternative to plastic food wrap, while also creating their own beeswax food wraps.
The fantastic turnout of children enjoyed choosing their own fabrics and dusting them with beeswax, pine resin, and coconut oil before having the mixture of ingredients melted into the fabric. This concoction is food safe and allows food to be wrapped and stored in lunchboxes or in a fridge and is an excellent alternative to using plastic food wrap.
The beeswax food wraps last for months of repeated use and only require gentle hand washing to keep clean. While the wax can get flaky, a little coconut oil and remelting the wax in the wrap under an iron can revitalise the wrap for extended use.
Over 60 children and 30 adults participated in this educational event as part of the Ashburton Public Library Holiday Programme.
Stay informed on similar programme offerings by following the Ashburton Public Library Facebook Page.
Share this article