Pool to trial women-only sessions
Published: 29 September 2022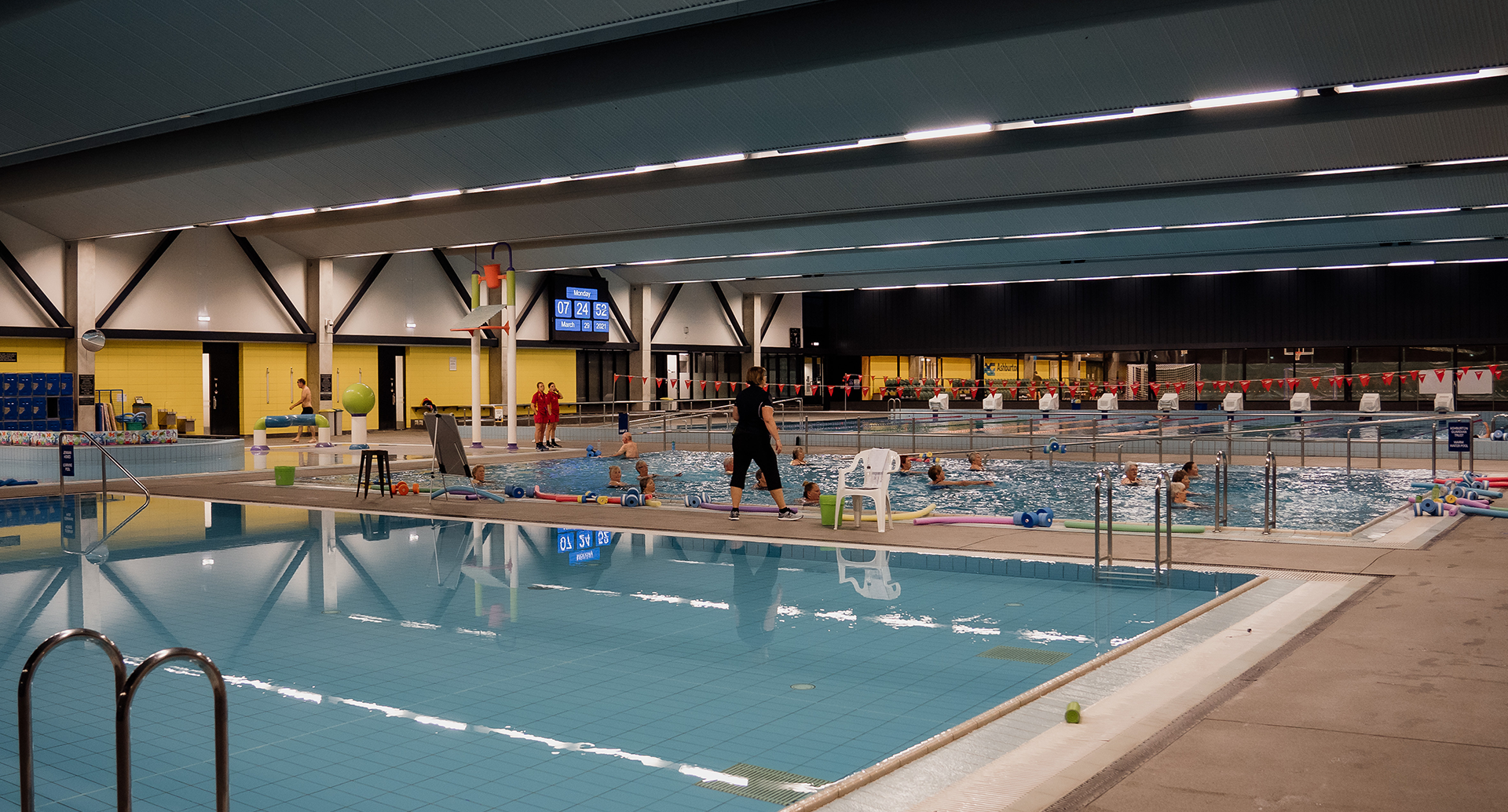 Share this article
EA Networks Centre will trial four sessions for women only at its swimming pools, beginning next month.
The sessions will run from 5.30pm until 7pm and the first will be on Sunday 16 October.
Community Services Group Manager Steve Fabish said that women would be able to experience swimming in a completely private space.
"Their reasons for seeking that privacy could be cultural or religious, or some women might just not be comfortable swimming with all genders together. Whatever the reason, we want women to be able to come to our pools for time out and to meet other women in a welcoming and comfortable space."
The aquatic space includes a 25m lap pool, leisure pool with lazy river, learn to swim pool, as well as a spa and steam room.
Swimmers will not be able to be seen by people using the indoor courts and gym areas.
The sessions are available to women aged 16 and over, and pool users will pay $5 per person. The centre will provide all female staff for the sessions, including lifeguards and poolside support people.
Mr Fabish said swimmer numbers would be monitored at the four pilot sessions, with a view to making the time slot permanent.
"We would normally be closing the pool at 5pm on a Sunday anyway, so there is no impact on regular users, and the result could be more swimmers in total.
"The initiative came about from community consultation and addresses actions listed on both Council's strategy for Play, Active Recreation and Sport and, the Welcoming Communities action plan."
For more information, please contact the EA Networks Centre on 308-4020 or email eanccsr@adc.govt.nz or via the contact form on eanetworkscentre.co.nz.
Follow Us