Ashburton welcomes new citizens
Published: 29 March 2021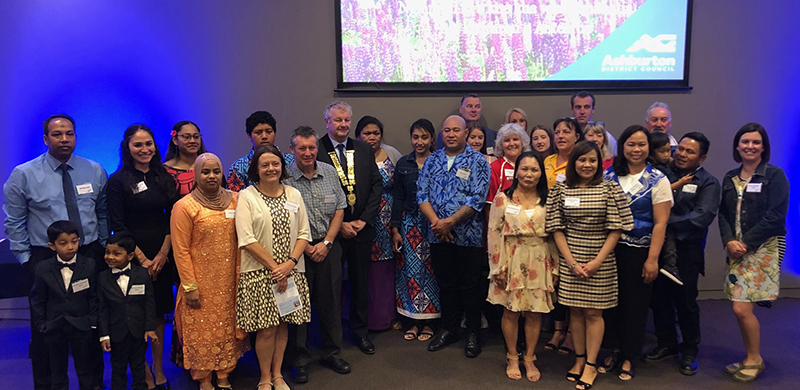 Twenty-six residents have now realised their dream of becoming a New Zealand citizen after receiving their certificate of citizenship at a ceremony in Ashburton this month.
Families and individuals hailing from all corners of the world pledged their allegiance to New Zealand and the Queen on Thursday 18 March, officially completing their journey to becoming full citizens.
The candidates were guided through the ceremony by Ashburton District Mayor, Neil Brown, who expressed his good wishes on behalf of the district.
"As someone who has chosen to become a New Zealand citizen, you share a common bond with all New Zealanders, regardless of our different backgrounds. Significantly, you bring the history and heritage of your homeland to your new status as a citizen, thereby enriching us all."
The new citizens hailed from Australia, Bangladesh, England, Fiji, Guatemala, Ireland, the Philippines, Samoa, South Africa, USA and Wales.
---
More News