Two O'Clock Tours | Over the Range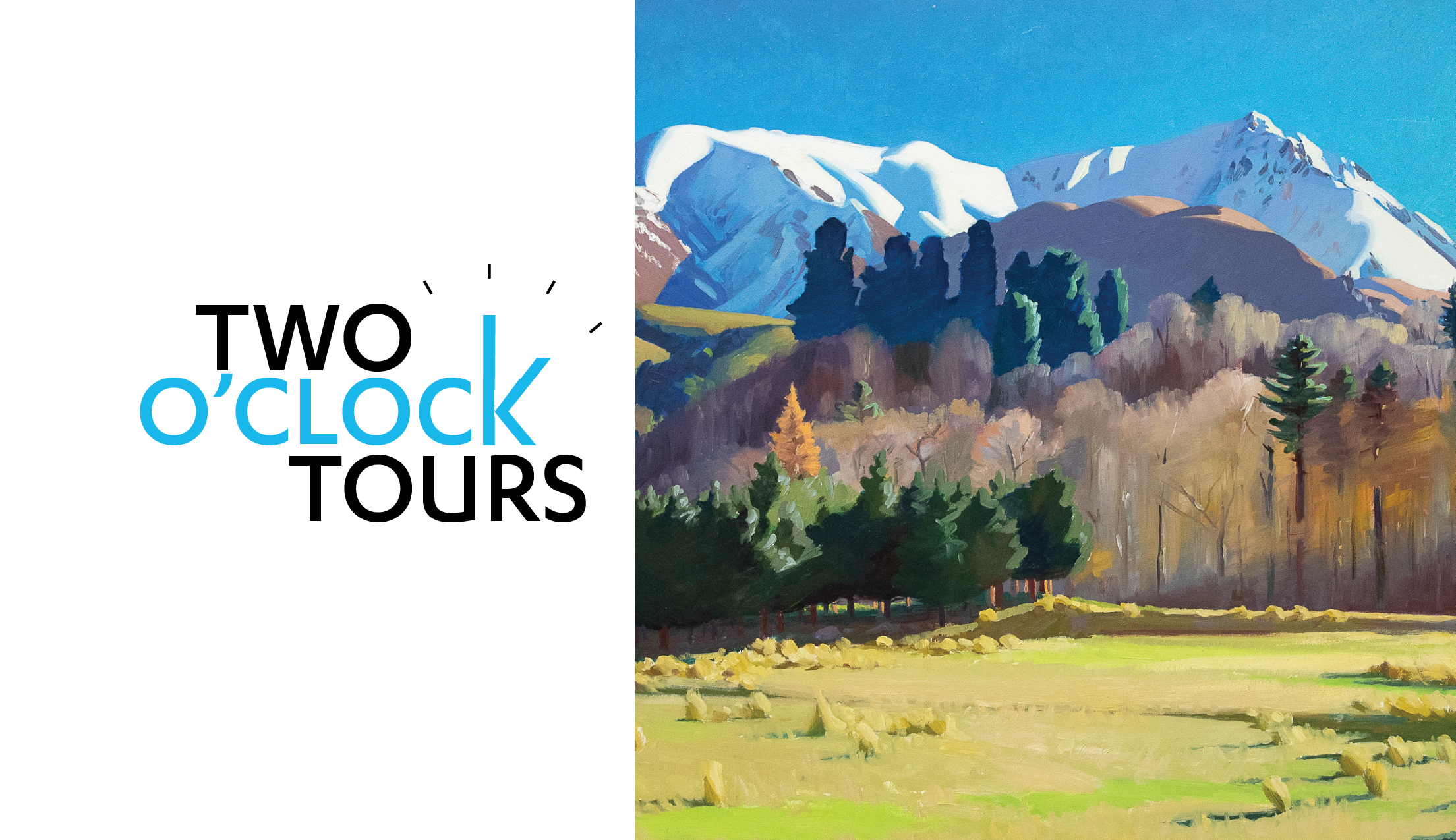 About the event
Join us to learn about the painted landscapes of Waitaha Canterbury and the perspectives of early settlers in our next Two O'Clock Tour!
The books A First Year in Canterbury Settlement, and Erewhon: or, Over the Range by Samuel Butler (1835-1902) describe landscapes that were either inspired, or directly experienced by Butler during his years sheep farming at the high country station Mesopotamia. In the exhibition Over the Range: Waitaha Canterbury Landscape Paintings from the Collection, quotes from these two books accompany the paintings to provide an early settler's impression of the often imposing landscape of the region.
Come along at 2pm on Sunday 18 June to hear our lovely Front of House Assistant Jacqui speak about Samuel Butler's literary works and their connection to the landscape paintings from our Ashburton Art Gallery collection. Featuring works by artists such as Michael Eaton, Henry Lowen-Smith, Austen Deans, and Margaret Rhodes, this exhibition is a must-see for lovers of landscape!
Free | All Ages
18th Jun 2023 -
02:00 pm
Ashburton Art Gallery
Admission: FREE