Two O'Clock Tours | Audrey Baldwin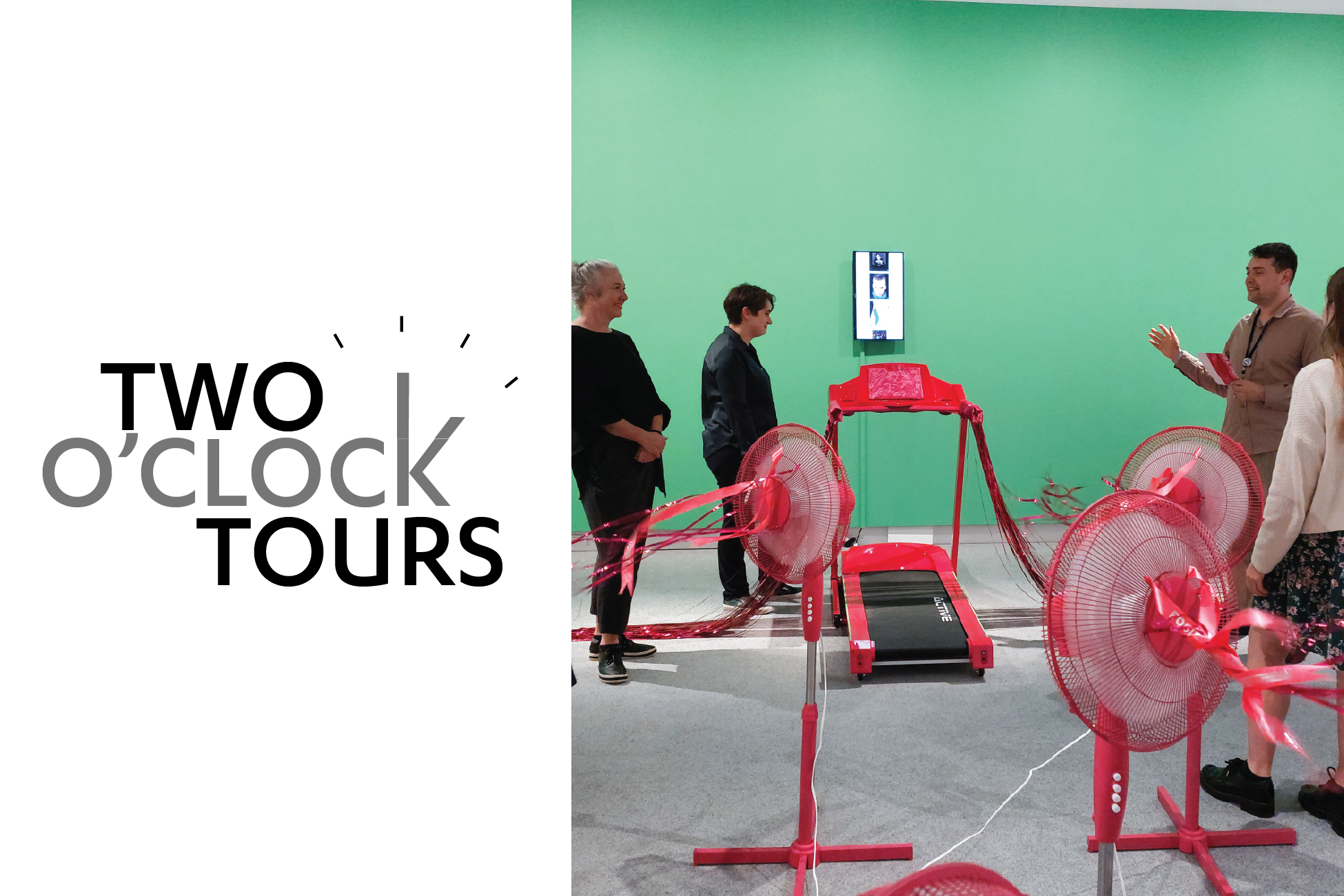 About the event
The Art Gallery and Museum's new Two O'Clock Tours are your chance to get some inside info about our current exhibitions!
Every second Sunday at 2pm we will be running a 20 minute tour of one of our exhibitions, starting this Sunday 26 March with Audrey Baldwin's THIS IS FINE, EVERYTHING'S FINE.
Come along at 2pm to hear our lovely Front of House Assistant Jacqui speak about the themes and concepts that come together to make Audrey's exhibition so fascinating. From grind culture and internalised capitalism to toxic positivity and doomscrolling/strolling, this tour provides insight into an incredibly unique and relevant show that you won't want to miss.
Keep an eye out for the next tour coming on April 09!
Free | All Ages
26th Mar 2023 -
02:00 pm
Ashburton Art Gallery
Admission: FREE