Opening | Ngā Hau Ngākau and Exquisite Corpse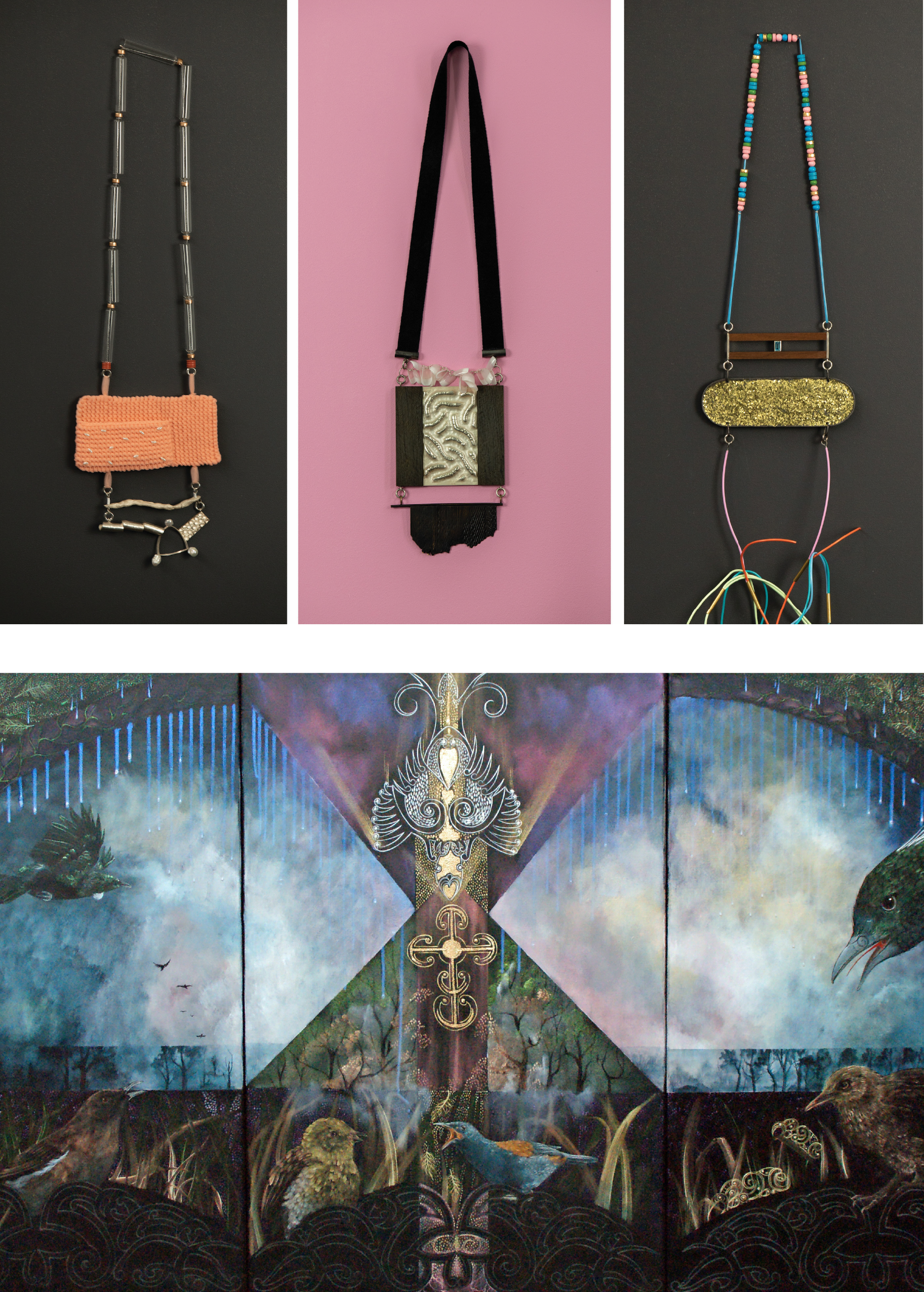 About the event
Join us on August 11 at 6pm for the opening of two new exhibitions: Ngā Hau Ngākau and Exquisite Corpse.
Ngā Hau Ngākau is an exhibition which is currently touring New Zealand. Consisting of 36 paintings by Robin Slow, 34 carvings by Brian Flintoff and a soundscape and video by Bob Bickerton, Ariana Tikao, Holly Tikao-Weir and Solomon Rahui it evokes the form of the whare whakairo (carved meeting house).
Exquisite Corpse features Nelson-based jewellers Kay van Dyk, Joel Fitzwell, and Katie Pascoe, who operate as collaborative contemporary jewellery collective Project 21. Based on the surrealist game known as 'exquisite corpse', they have constructed a series of necklaces in which each artist creates either the top, middle, or bottom of the work without knowing what each other has made.
There will be a formal blessing of Ngā Hau Ngākau at the opening event, followed by a talk by Brian Flintoff and the artists of Project 21.
All are welcome at this free event!
Images:
Top | Project 21: Kay Van Dyk, Joel Fitzwell and Katie Pascoe, Exquisite Corpse Series 5. Image courtesy of Tim Cuff.
Bottom | Robin Slow, Waraki (detail), 2017, acrylic and gold leaf on canvas. Courtesy of the artist.
11th Aug 2023 -
06:00 pm
Ashburton Art Gallery
Admission: FREE