Ngā Hau Ngākau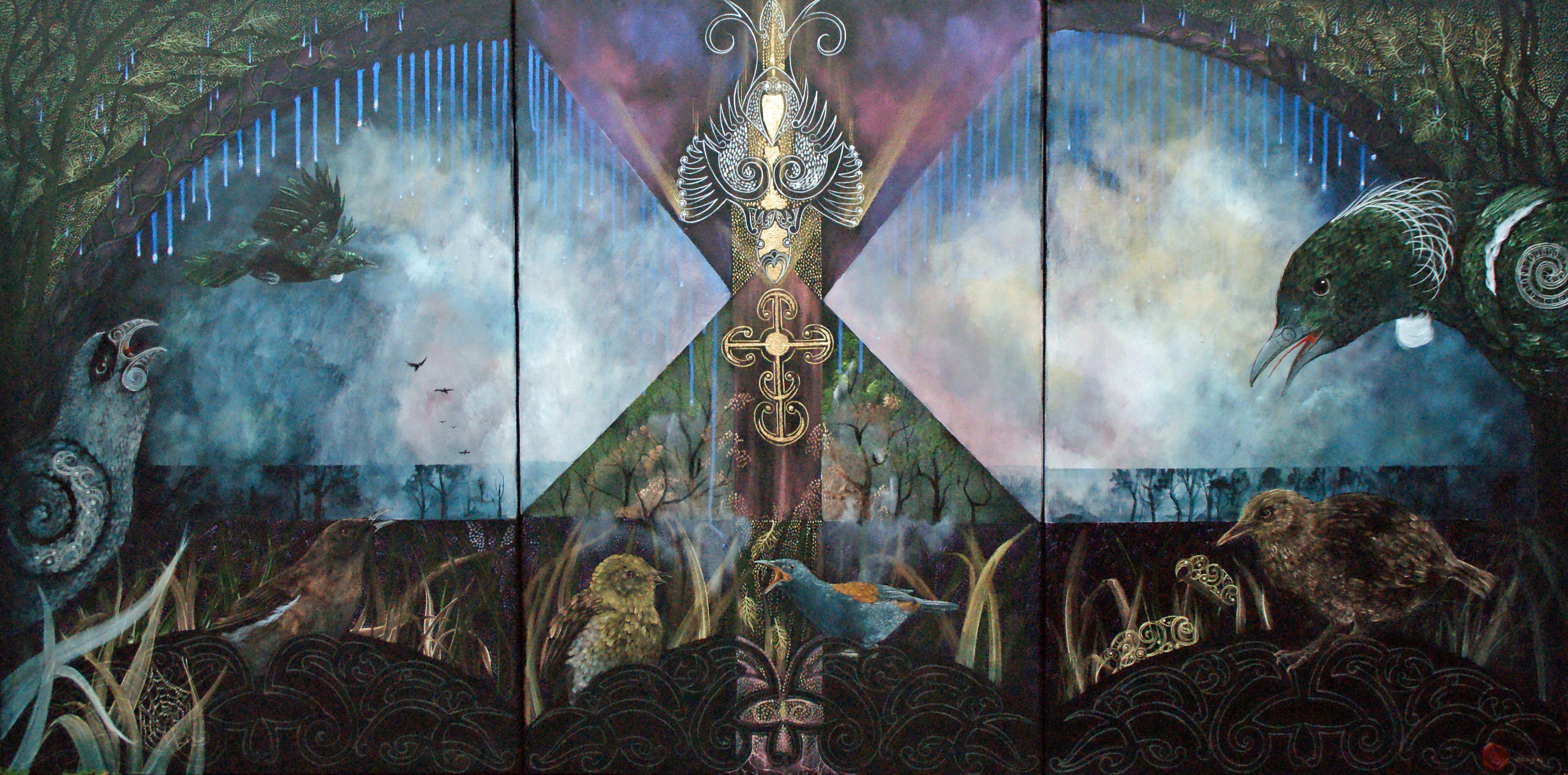 About the event
Ngā Hau Ngākau is an exhibition which is currently touring New Zealand. Consisting of 36 paintings by Robin Slow, 34 carvings by Brian Flintoff and a soundscape and video by Bob Bickerton, Ariana Tikao, Holly Tikao-Weir and Solomon Rahui it evokes the form of the whare whakairo (carved meeting house).
This whare is dedicated to manu (birds), treasured in Māori mythology as messengers that connect the physical and the spiritual realms. Acknowledging birds as atua tāngata whenua (the original ancestors of these islands) the exhibition honours the ancient whakapapa (genealogy) of ngā manu and offers a different perspective to consider contemporary human experience in Aotearoa.
Join us for the opening and formal blessing on August 11 at 6pm. This will coincide with the opening of Exquisite Corpse by Project 21.
Main image: Robin Slow, Waraki, 2017, acrylic and gold leaf on canvas. Courtesy of the artist.
12th Aug 2023 - 6th Oct 2023
Opening event: 11th Aug, 6pm
Ashburton Art Gallery
Admission: FREE