In the Round | Robin Arnst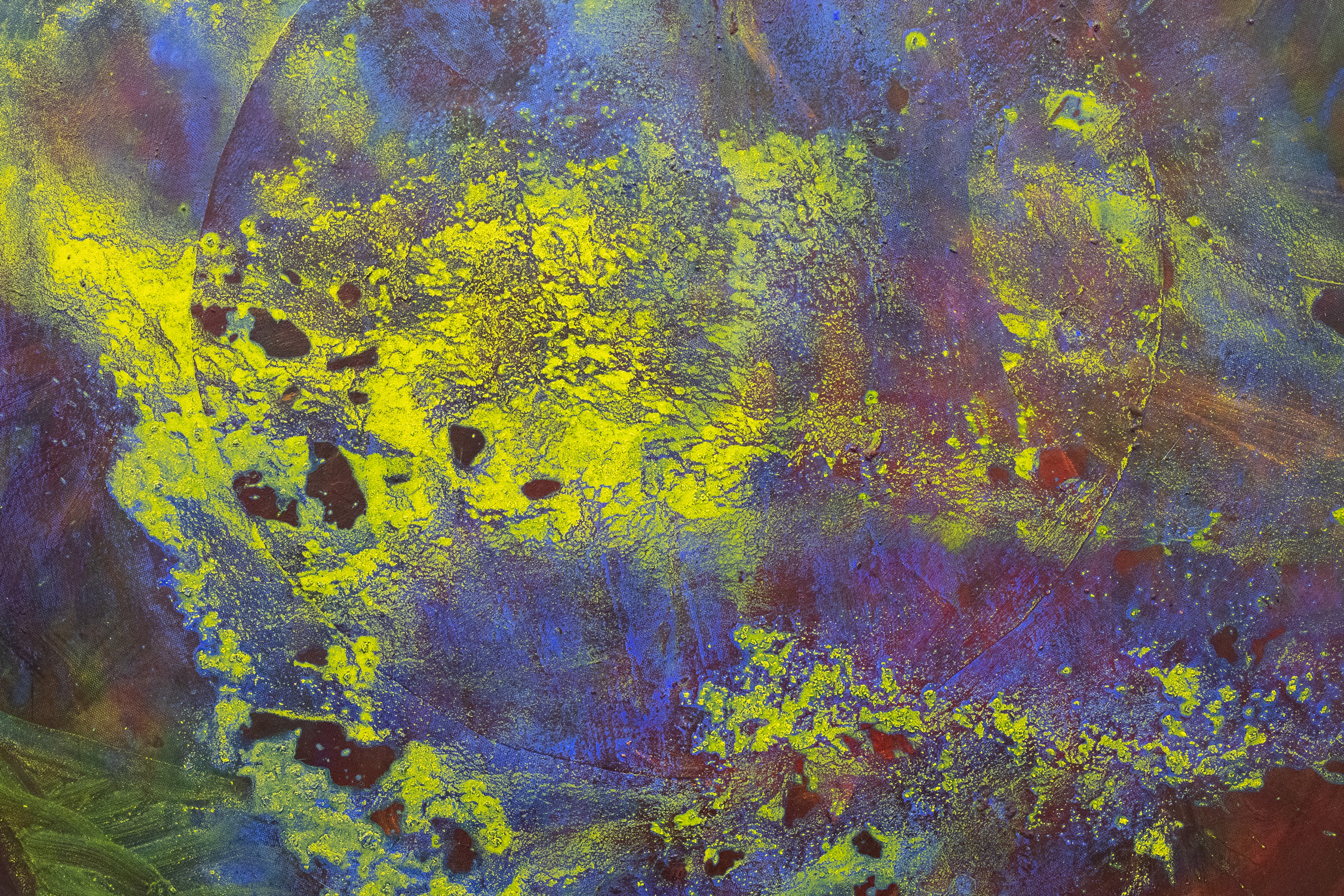 About the event
In this exhibition, local artist Robin Arnst has employed the circle as a motif, both as a method to structure the work, and as an element within the composition. Using her time-honoured techniques of multi-layering colour and collage, she builds dense colour grounds which flow in and around figurative elements. To observe something "in the round" is to see it in full detail, from all aspects. In these works the circle is a focussing element, inviting a closer and sustained viewing.
Robin's practice utilises a variety of media and techniques, above all revelling in the dynamics of colour in its different juxtapositions and layerings. Robin graduated in 2003 with a Diploma in Painting from Aoraki Polytechnic in Timaru. Her work has been accepted for the Molly Morpeth Canaday Art Arward Exhibition, Whakatāne in 2000, 2004, 2007, 2011, 2012 and 2013. She has held solo exhibitions at the Ashburton Art Gallery in 2010, 2012 and 2015.
In 2003 she founded Robin's Art School, where she taught art to children, teenagers and adults from her studio in the old post office building in the town centre. At 82 years of age, she has accumulated over thirty years of experience in painting, and now works from her Ashburton home and studio.
Image | Robin Arnst, Aerial Perspective (detail), 2022, mixed media on canvas. Image courtesy of the artist.
28th Jan 2023 - 24th Feb 2023
Opening event: 27 January, 6pm
Ashburton Art Gallery
Admission: FREE