Exhibition | Chris Pole, Crooked Spur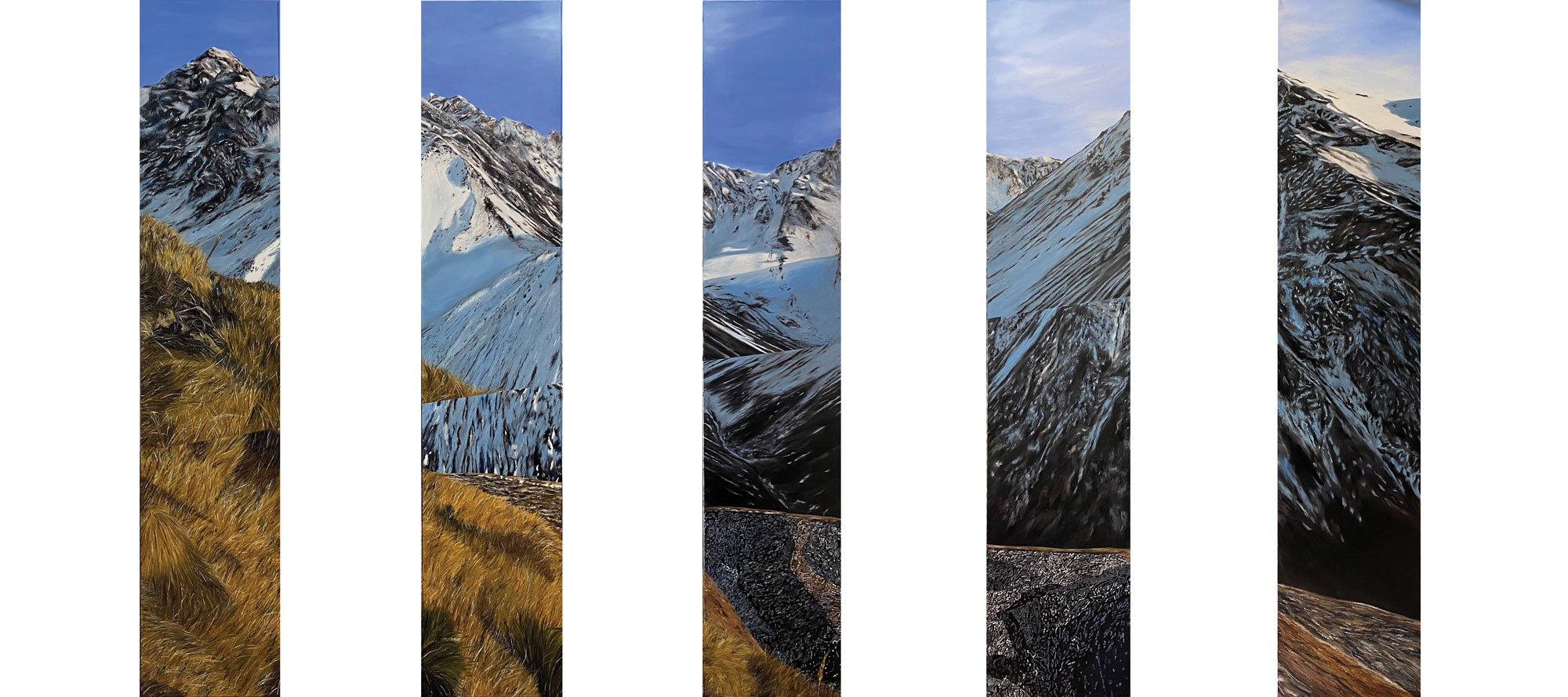 About the event
In Crooked Spur, Chris Pole has sought inspiration from excursions throughout the volatile Southern Alps, Kā Tiritiri-o-te-moana, resulting in paintings that show a diagonal 'slice' across the landscape. The overall effect of these works is to be within the landscape as a 'participant' rather than 'observer', therefore seeing the landscape from multiple angles at once. Departing from traditional landscape genre painting through the introduction of flattening and disjunction, these works engage with the peculiar nature of visual perception, which is prone to error and invention.
Chris Pole graduated from the University of Canterbury with a Master of Fine Arts, and after a period of travel throughout Europe, the Middle East, and North Africa he embarked on a series of paintings that encapsulated both deserted cityscapes and desolate landscapes. This body of work culminated in an eight week residency in Malaysia, courtesy of the Asia NZ Foundation, where Pole drew upon the rich history of architecture there. These works were notable for the use of text as a disruptive element within the picture plane, and this interest in the 'visual interruption' has continued in more recent paintings.
Please join us for the opening of this exhibition on December 10 at 2pm! This will coincide with the opening of touring exhibition Suffrage in Stitches.
11th Dec 2023 - 11th Feb 2024
Opening event | 10 December, 2pm
Ashburton Art Gallery
Admission: FREE