eating stars together at dusk | Saskia Bunce Rath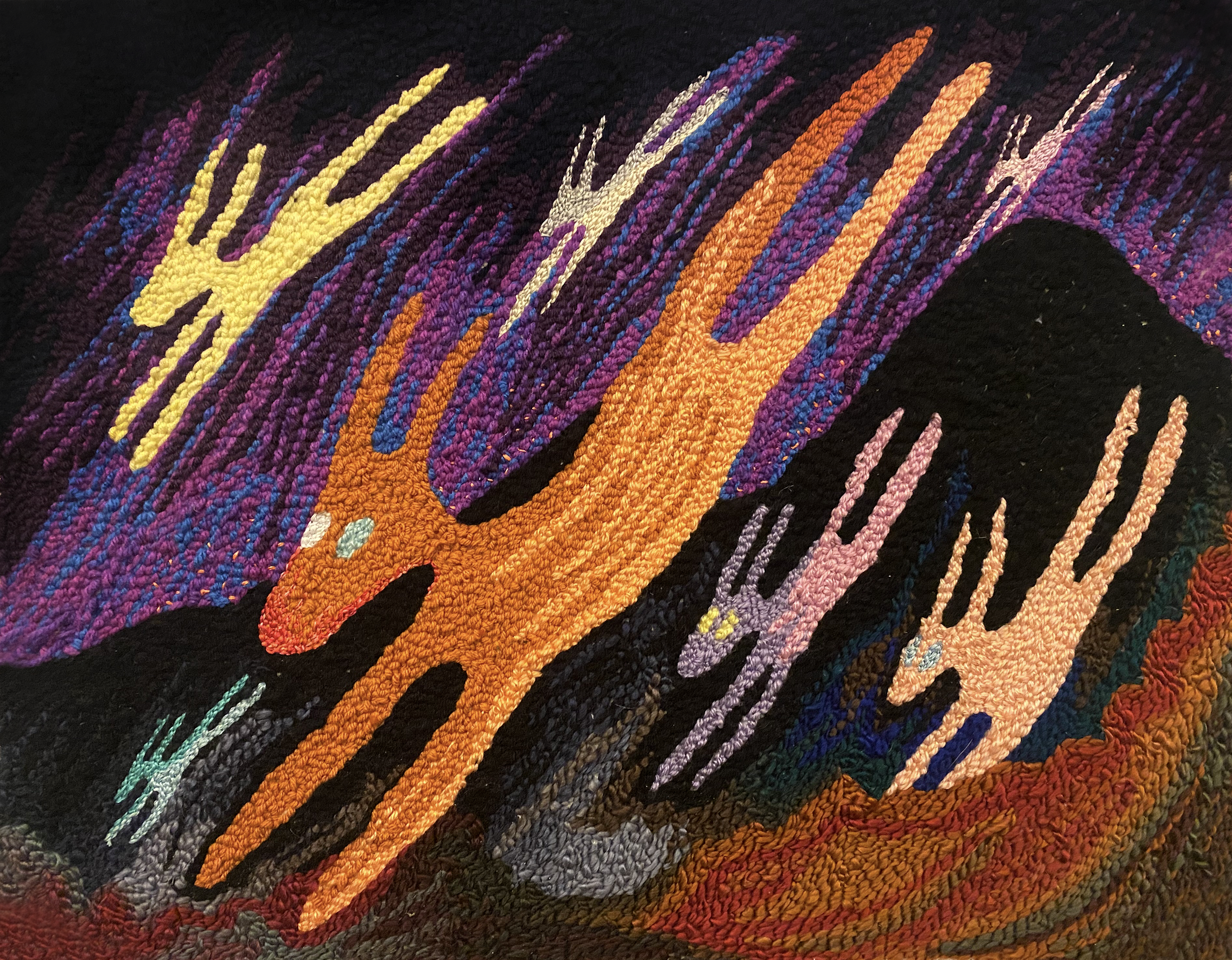 About the event
In Saskia Bunce-Rath's work, thread is deployed, as she says, in 'a painterly way' to create images that evoke myth, fantasy, wonder and dream. By infusing the recognisable with the remarkable in brightly-coloured tapestries of various scales, and with poetic titles that only add to the mystery, she creates cosmologies for the strange creatures that inhabit her jewel-like works.
Saskia Bunce-Rath is an artist and a poet based in Christchurch. She graduated with a Masters from the Ilam School of Fine Arts, University of Canterbury. Having studied as an undergraduate at the Elam School of Fine Arts, University of Auckland, Saskia brings this training into her current work in textiles, drawing inspiration both from European art history such as post-impressionist painting, and more contemporary Aotearoa New Zealand artists like Bill Hammond. eating stars together at dusk will be Saskia's first solo exhibition in a public art gallery.
Image | Saskia Bunce-Rath, tiny feet in the planet garden (detail), 2023, wool and embroidery thread on monks cloth.
1st Nov 2023 - 10th Dec 2023
Opening event | 18 October, 6pm
Ashburton Art Gallery
Admission: FREE