Configure Group Exhibition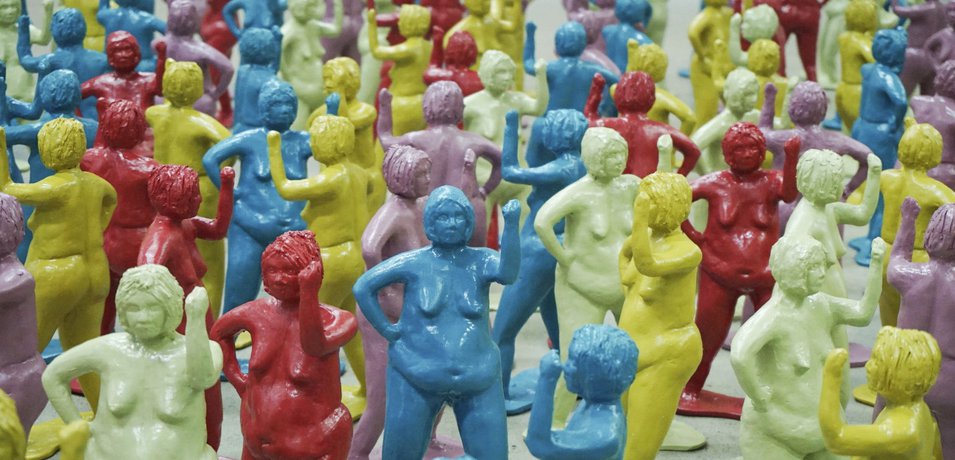 About the event
Inspired by Womanhouse, the historic art installation and performance space exhibited in Los Angeles, California in 1972, the 2021 incarnation of Configure continues to observe social representations and expectations of women via the art of female artists.
Particular interest and societal inquiry focus on body image, identity, and how popular culture has – and continues to – shape our perception of femininity. In this group show, Ōtepoti-based artists Kiri Mitchell, Sarah Baird, Kylie Norton, Maggie Covell, Tamara Nicholson, and Michele Beevors explore feminism and feminist artwork. Within Configure, the artistic media vary, ranging from sculpture to animation to embroidery.
The artists contribute works in line with the original inquiry outlined by the 1970s Womanhouse, although each artist examines a different facet of femininity, and utilises a unique lens through which to observe female representation. The final product is an exhibition of overlapping and intertwined artistic practices, with each artist contributing a theme that examines class, race, and gender in relation to feminism.
Configure scrutinizes the representation and dialogue that surrounds women and their lives with surgical precision. At its heart, Configure is intersectional. The dynamic group of artists analyse political, community, and social frameworks; the exhibition gives a platform on which women's social roles can be depicted, questioned, and subverted. Configure aims to challenge, critique, and overturn female stereotypes.
Ashburton Art Gallery
8th Nov 2021 - 21st Jan 2022
Open daily 10am - 4pm Late night Wednesday until 7pm
Ashburton Art Gallery
Admission: FREE
Location