Ashburton Embroiderers' Guild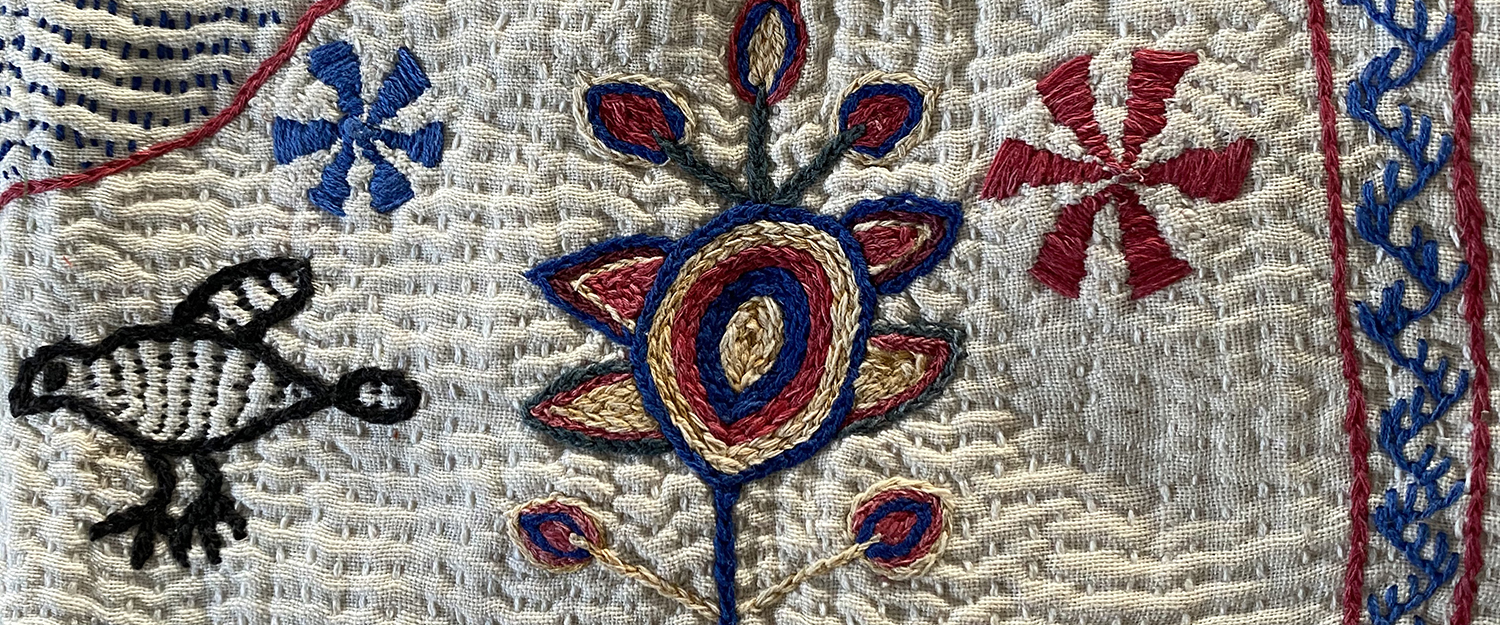 About the event
The Ashburton Embroiderers' Guild has a rich, longstanding history in our local community. In 1978, the Ashburton branch joined the Association of New Zealand Embroiderers' Guilds, and was the seventeenth Guild in the country to be affiliated. Membership of the Guild is around 38 and members meet monthly to learn together and work on projects.
Braided Threads is the 2021 incarnation of the Guild's biannual exhibition which is open to all members. The exhibition brings together an impressive array of artworks to showcase the artistic practice of embroidery, and celebrate the achievements of the members. Braided Threads encourages the creation and display of embroidery in all its forms, with works ranging from traditional to contemporary practices.
Members of the Ashburton Embroiderers' Guild will be available throughout the exhibition to discuss their works on display and encourage those new to embroidery to pick up a needle and thread. The customary Christmas tree raffle adorned with hand-stitched ornaments will be up for grabs, with proceeds supporting the work of the Guild.
In conjunction with the opening of this exhibition, we are thrilled to be hosting Dr Jane Malthus – Dress Historian, Museum Curator and lecturer at the University of Otago. Dr Malthus will present a talk inspired by textile techniques she recently learned about while undertaking research in India.
EXHIBITION OPENING | 5 February 2022 | 2pm
EXHIBITION AVAILABLE | 6 - 27 February 2022
6th Feb 2022 - 27th Feb 2022
02:00 pm - 04:00 pm
Ashburton Art Gallery
Admission: FREE