Exhibition: All the Colours, All the Light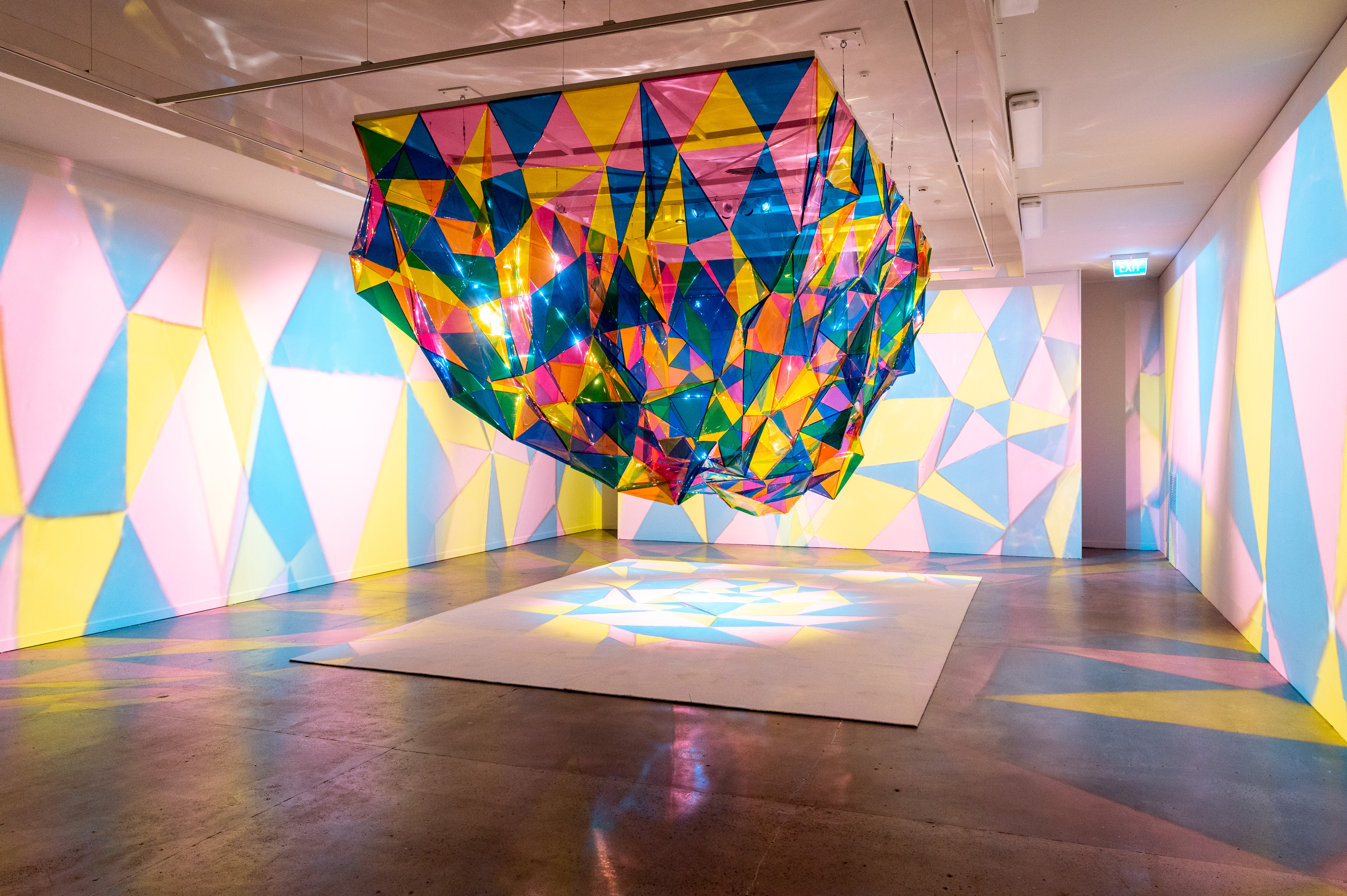 About the event
In the Antarctic, moisture particles in the air can freeze and act as tiny prisms, reflecting a rainbow of light that creates twinkling clouds known as 'diamond dust'. In All the Colours, All the Light, Gabby O'Connor uses these same principles to sculpt with light. Arranging theatre lighting gels into a large geometric form, she transforms the gallery into an immersive kaleidoscope that bathes your senses in colour.
Aotearoa-based installation artist Gabby O'Connor's current research interests involve working with scientists and communities to communicate the connections between art, science, climate and place. Gabby has worked on many collaborative art-sci projects that connect climate change research/ers with art audiences and wider communities. These projects have resulted in her conducting artistic and scientific research in Antarctica, inspiring works such as All the Colours, All the Light. Gabby is currently completing her transdisciplinary PhD research project, The Unseen, with a touring exhibition, workshop series, and thesis supported by the Sustainable Seas National Science Challenge NIWA and the University of Auckland.
All the Colours, All the Light was first shown in 2017 at the Islamic Arts Festival in Sharjah. It was subsequently shown at the Dowse Art Museum in Wellington, and the third iteration of the work is now being shown at Ashburton Art Gallery and Museum. Gabby's practice uses research of geographic location to inform the installation process. Therefore, each time this work is installed, it changes shape to fit the gallery's architecture.
Dance through it and drink it in—the work relies on the audience's visual perception of light waves to exist.
3rd Apr 2023 - 26th May 2023
Gallery and Museum Hours: 10am - 4pm
Ashburton Art Gallery
Admission: FREE