Baring Square East Upgrade
Council is upgrading Baring Square East to refresh the area and create a plaza entry to complement the new library and civic building, Te Pātaka a kā Tuhituhi and Te Waharoa a Hine Paaka. The work involves creating the paved plaza and parking, restoring the existing whale bones, significantly replanting the square and rebuilding Baring Square East Road road.
The cost of the upgrade is $2.45m and the work is anticipated to be completed by late August-early September 2023.
Boer War Memorial Relocation
Connected to the upgrade, the Boer War Memorial is being relocated to Baring Square West, where it will sit alongside the district's other war memorials. The relocation was granted resource consent in December 2022 and will be carried out by experts because the memorial is a listed heritage item in our District Plan; it has already been moved once within the square.
As part of the resource consent application, Council consulted with the New Zealand Defence Force, the families of those commemorated in the memorial and the community, and the moving plan includes the advice of heritage experts.
The cost of the relocation is $150,000, and it is anticipated to be complete by late April 2023.
Above: A concept image of how the memorial will look after relocation to Baring Square West.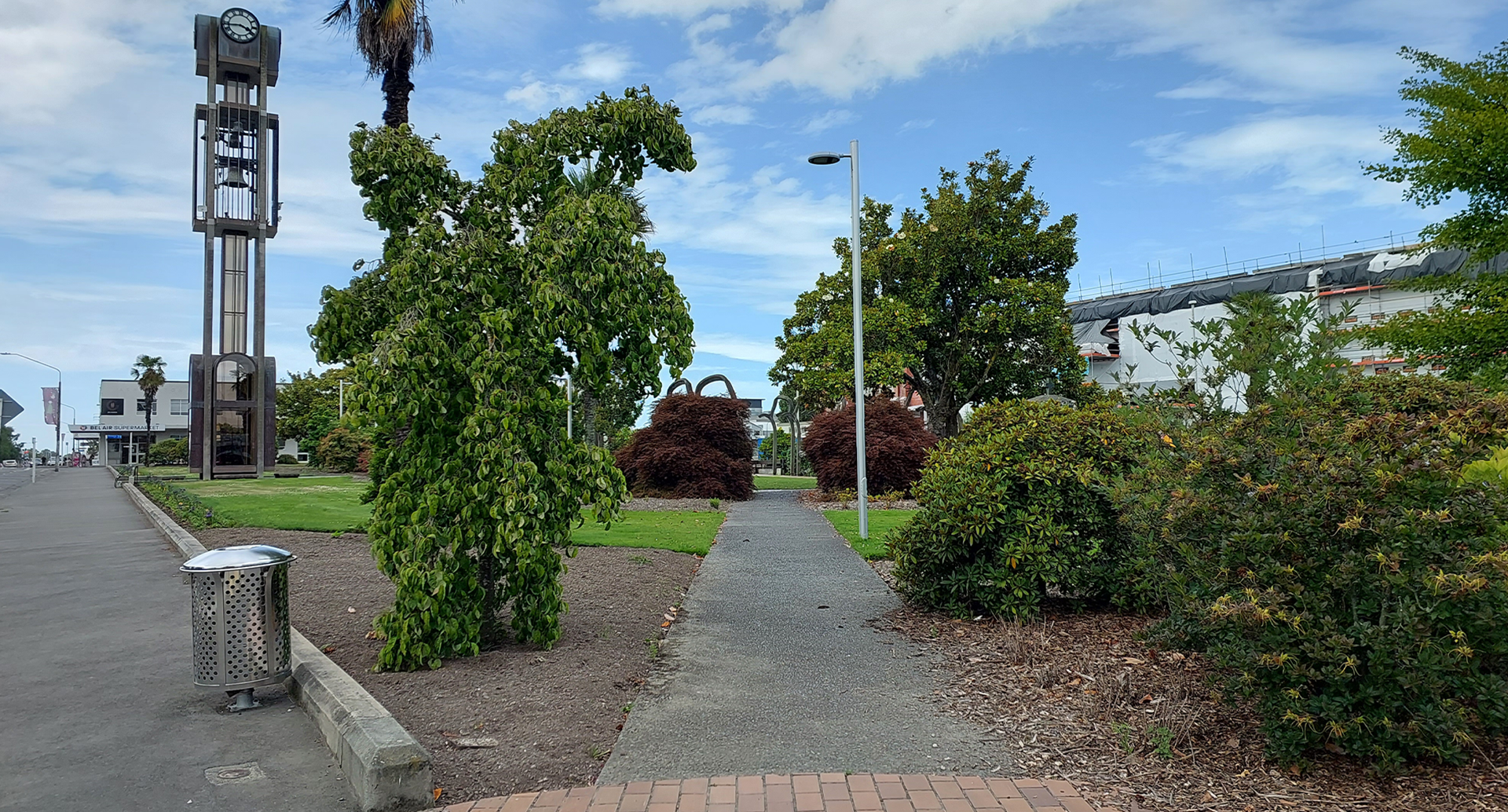 Contract awarded for Baring Square East refresh
A $2.45 million contract to redevelop Baring Square East has been awarded to Tru-Line Civil, the same contractor who worked on the revitalisation of Ashburton's CBD.