Draft Local Alcohol Policy 2023
The draft Local Alcohol Policy 2023
The Sale and Supply of Alcohol Act 2012 (the Act) gives councils the ability to develop local alcohol policies, which provide communities with a greater say over when, where and how alcohol is sold within their district.
Earlier this year in July, we started a review of our Local Alcohol Policy, which regulates when, where and how alcohol is sold in our district.
During consultation, we received 42 submissions from the community with a range of excellent feedback, which has resulted in Council wanting to make two changes.
This required us to consult on the Policy again and we wanted to hear the community's thoughts on these proposed changes before adopting an amended policy.
Read more about why we're proposing these changes below or in the consultation document
Submissions closed at 5pm, Wednesday 25 October.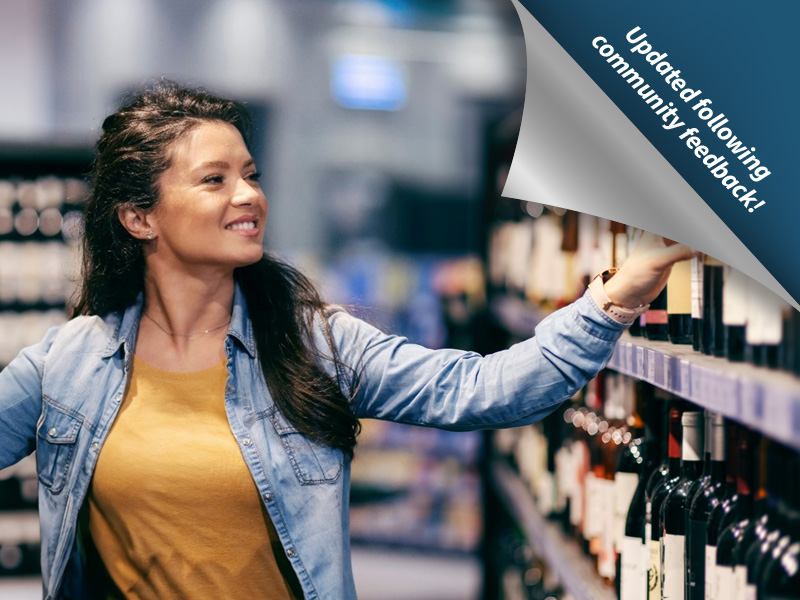 During the hearing and deliberations, our councillors heard from the community on a variety of issues. A few key themes emerged and in response, we're proposing to make two changes:
Extending footpath trading hours - Currently, a licensed footpath area has to close at 12am (midnight) which is a different time from the other maximum trading hours for a licensed premises (1am or 2am). As these different times can be difficult for a licensed premises to manage, Council proposes to extend the maximum trading hours for the footpath area to 1am which will align with the one-way door restriction.
One-way door restriction in all areas - Under the current Policy, this restriction only applies to premises in the Ashburton urban area and some rural venues. Council now proposes for the one-way door restriction to apply to all licensed premises in the district, which will see all licence holders treated equally.
The purpose of these amendments is to ensure the Policy appropriately fulfils its goal of reducing alcohol-related harm and regulating licensing in the district, while still allowing residents and visitors to enjoy alcohol responsibly.
We're keen to hear your thoughts. Do you support the draft Policy with the proposed changes or would you prefer to see something else?
We consulted the community on the Policy in July and received 42 submissions with a range of feedback. Some indicated they think the Policy is working well, while others said the Policy either does not do enough to prevent alcohol-related harm or suggested that the Policy should contain fewer controls.
Substantial feedback was submitted on the early closure of the licensed premises in Methven. Although the current licences allow pubs to stay open till 2am, we heard that the earlier closing times for the licensed footpath areas outside the premises made it difficult for them to stay open to the full extent of their licence hours. Council aims to address this by changing the footpath trading hours as described in the previous question.
You can see what we heard in more detail by viewing the summary of feedback
The Sale and Supply of Alcohol Act 2012 (the Act) gives councils the ability to develop local alcohol policies, which provide communities with a greater say over when, where and how alcohol is sold within their district.
The purpose of a Local Alcohol Policy is to reduce alcohol-related harm, including crime, disorderly behaviour, damage and injuries through reducing the accessibility and availability of alcohol.
The Ashburton District Local Alcohol Policy was first adopted in 2017 and it reflects the alcohol management needs specific to our district.
It contains regulations with regards to the location of licensed premises. For example, premises must be located in a 'business zone'.
It sets out the trading hours for different types of licensed premises. For example, off-licences, like liquor stores and supermarkets, must close at 9.30pm, but an on-licence, such as a restaurant or a café, can stay open and sell alcohol until 1am.
It refers to the one-way door restriction, which means you cannot enter premises like a pub in the urban area in Ashburton after 1am.
When a business or individual applies for an alcohol licence at the District Licensing Committee, the committee must consider the regulations that are set out in the Local Alcohol Policy. The policy also provides a number of discretionary conditions that can be applied to a licence.
We're required to review the Local Alcohol Policy and consult with our community every six years. We did this earlier this year in July, and the feedback provided by submitters led to Council wanting to make a few changes, which requires us to consult again on the Policy.

View the full draft Local Alcohol Policy
Have your say
Submissions closed Wednesday 25 October 2023.
Project Timeline
Community Consultation

27 September - 25 October 2023

We will seek feedback from the community.

Submission hearings and deliberations

9 November 2023

Submitters can present their views to Council in person at the hearing. Council will then consider and deliberate on submissions.

Policy finalisation

10 November - 20 November 2023

Council will make any necessary changes to the draft Policy as a result of deliberations.

Final policy adopted

6 December 2023

The final Policy is expected to be adopted by Council.
---
Submissions received
---