Intro to Smartphones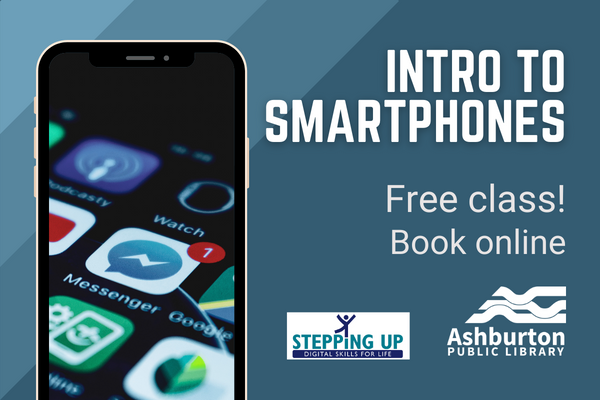 About the event
Learn how to confidently power your phone on and off, connect to Wi-Fi along with sending and receiving messages. You will learn how to access your email, navigate the lock screen, use the camera and App/Play store.
If you would like to attend, secure your place by clicking on your preferred date below.
Ashburton Public Library
3rd May 2023 - 31st May 2023
Classes run Wednesday evenings 6-7.45pm during the Month of May.
180 Havelock Street, Ashburton 7700, New Zealand
Admission: FREE
Location