Two O'Clock Tours | Colossal Squid: Freaky Features!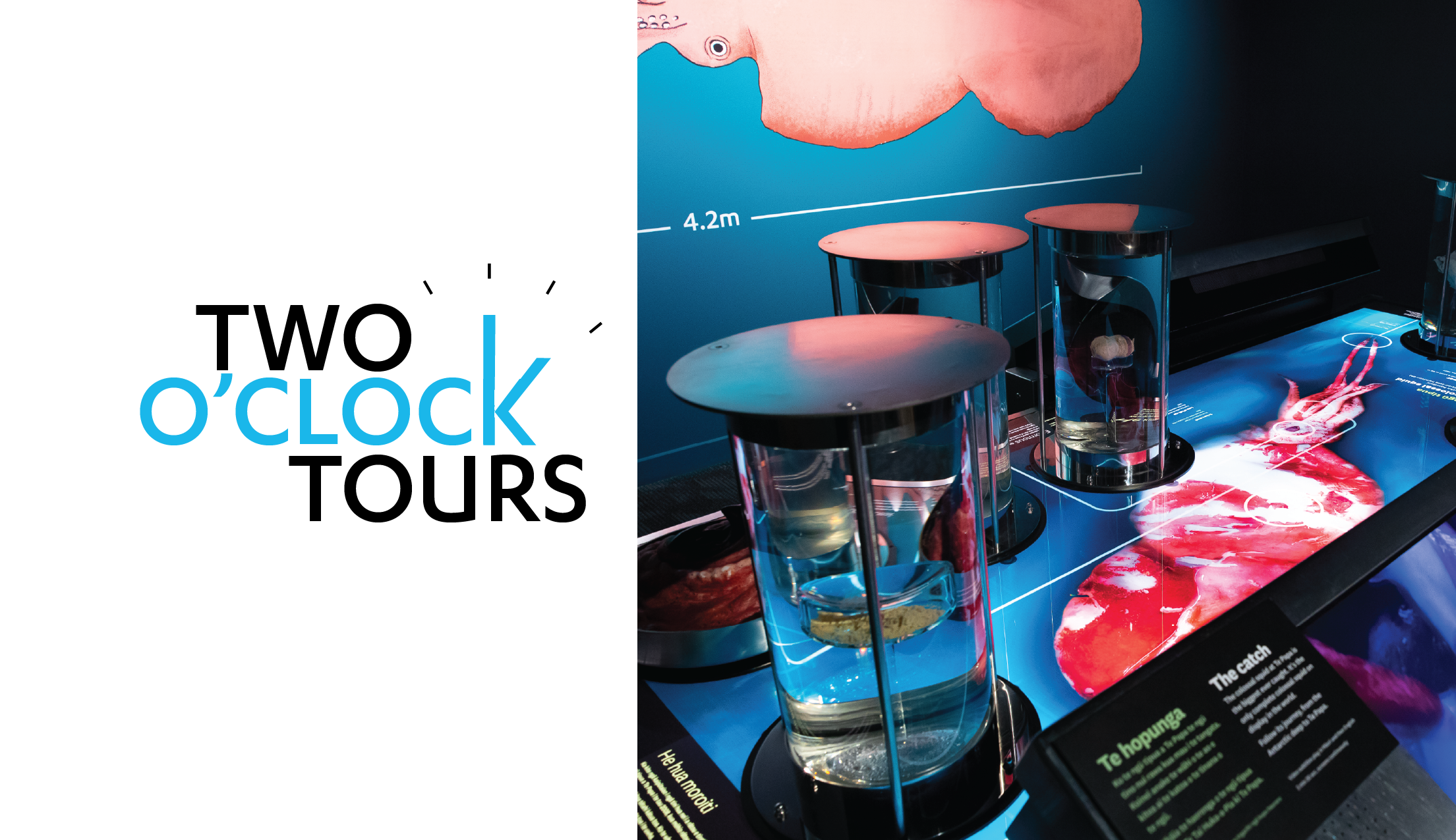 About the event
Did you know that the Colossal Squid has the largest animal eyes ever studied? Or that despite being the largest squid on the planet, the Colossal Squid is so rarely seen that only eight adult colossal squid have ever been scientifically reported?
If you're keen to learn more about the fascinating world of the Colossal Squid, join us on our next Two O'Clock Tour!
Come along at 2pm on Sunday 30 July to hear our lovely Front of House Assistant Jacqui speak about Colossal Squid: Freaky Features, an exhibition developed and toured by Te Papa. You will be able to explore the anatomy of the squid, what life is like in the depths of the Southern Ocean, and how the Colossal Squid ended up at Te Papa in the first place.
Free | All Ages
30th Jul 2023 -
02:00 pm
Ashburton Museum
Admission: FREE