Jonathan Kay | Cryosphere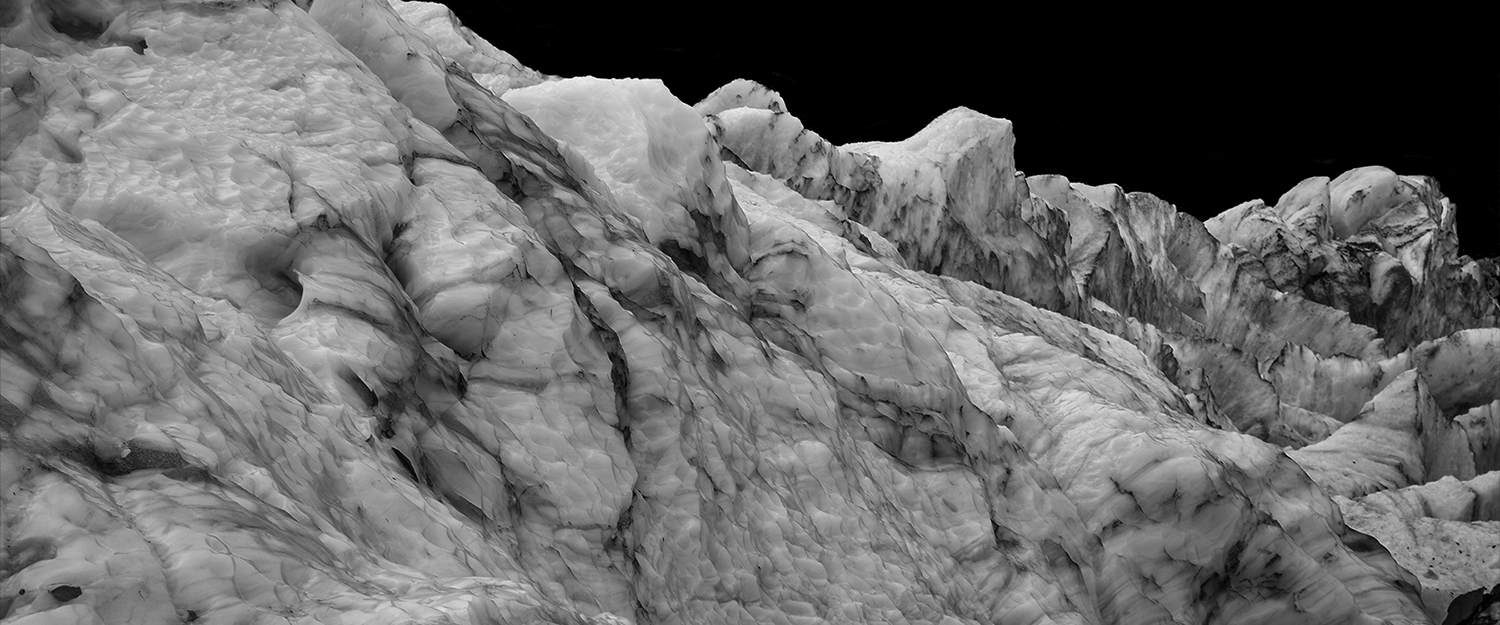 About the event
Jonathan Kay's photography examines environmental, political, and scientific agendas, documenting landscapes that are located on the fringes of human experiences. ​This strand of inquiry is the bedrock of Cryosphere, wherein Jonathan poses the question:
Can art facilitate an intimate connection with a fragile landscape so alien to our everyday environment?
Cryosphere is a photographic exhibition that owes its origins to a 2018 explorative project entitled Ice Field. The project surveyed two Te Waipounamu (South Island) glaciers; Haupapa (Tasman) and Te Moeka o Tūawe (Fox). These two glaciers where selected for documentation as they capture the wide spectrum of glaciers scattered throughout Aotearoa. Haupapa is Aotearoa's largest glacier, while Te Moeka o Tūawe is noticeably smaller. Due to its smaller size, Te Moeka o Tūawe is extremely susceptible to the consequences of climate change.
The timing of Cryosphere is all too relevant, especially in the wake of 2021's devastating climate disasters, and the twenty-sixth United Nations Climate Change Conference (COP 26). Environmental concerns, and the part humans have played in the earth's undeniable warming, are rarely far from the forefront of people's minds in today's socio-political climate.
Cryosphere aims to create a visual record in which viewers can contemplate the fragility of the frozen water within the earth's ecosystem. Jonathan's art-based investigation is a unique opportunity to consider the acute impact the climate crisis will have in Aotearoa, specifically Te Waipounamu. This exhibition offers audiences a chance to examine and reflect on the environment of Aotearoa, and the perilous future our glaciers face in a rapidly warming world.
Exhibition opening | 4 February 2022 | 6pm
Exhibition available | 5 February – 6 March 2022
4th Feb 2022 - 6th Mar 2022
06:00 pm - 04:00 pm
Ashburton Art Gallery
Admission: FREE