Welcoming Communities
Te Waharoa ki ngā Hapori
Here in the Ashburton District we believe communities that make newcomers feel welcome are likely to enjoy better social outcomes, greater social cohesion and stronger economic growth. In this environment, everyone is able to fully participate in the economic, civic and social life of the community. Building connections between locals and newcomers means everyone feels included and knows they belong. That's why Ashburton District Council participates in the Welcoming Communities programme.
​The programme is seeing outcomes that benefit the whole community.
Stronger links are forming within the communities participating in the programme.
Councils are taking a more visible leadership role in promoting diversity and inclusion.
There has been an explicit shift to locals taking a 'welcoming' role.
There is a positive change in community awareness of diversity and inclusion.
At Ashburton District Council, the Welcoming Communities programme sits within the Economic Development team, as part of the migrant labour force work stream of the Economic Development strategy.
Newcomers Guide to Ashburton District
Click here to download the Newcomers guide
Whats happening
Learn more
Ashburton District is a proudly multicultural district with approximately 18.6% of people born outside of Aotearoa New Zealand (2018 census).
About 83.8% of people are European/Pākehā, 8.2% Māori, 5.1% Pacific, 7.4% Asian, and 2.3% other ethnicities (people may identify with more than one ethnicity).
Over the last 10 years, there has been a growing migrant community from around the world who have chosen to make Ashburton District their home.
In 2018 the New Zealand Government announced that Ashburton District would join other centres across Aotearoa New Zealand as a refugee resettlement location. Ashburton welcomed the first group of former refugees from the Hazara region of Afghanistan in April 2021, who have had to flee conflict in their home country.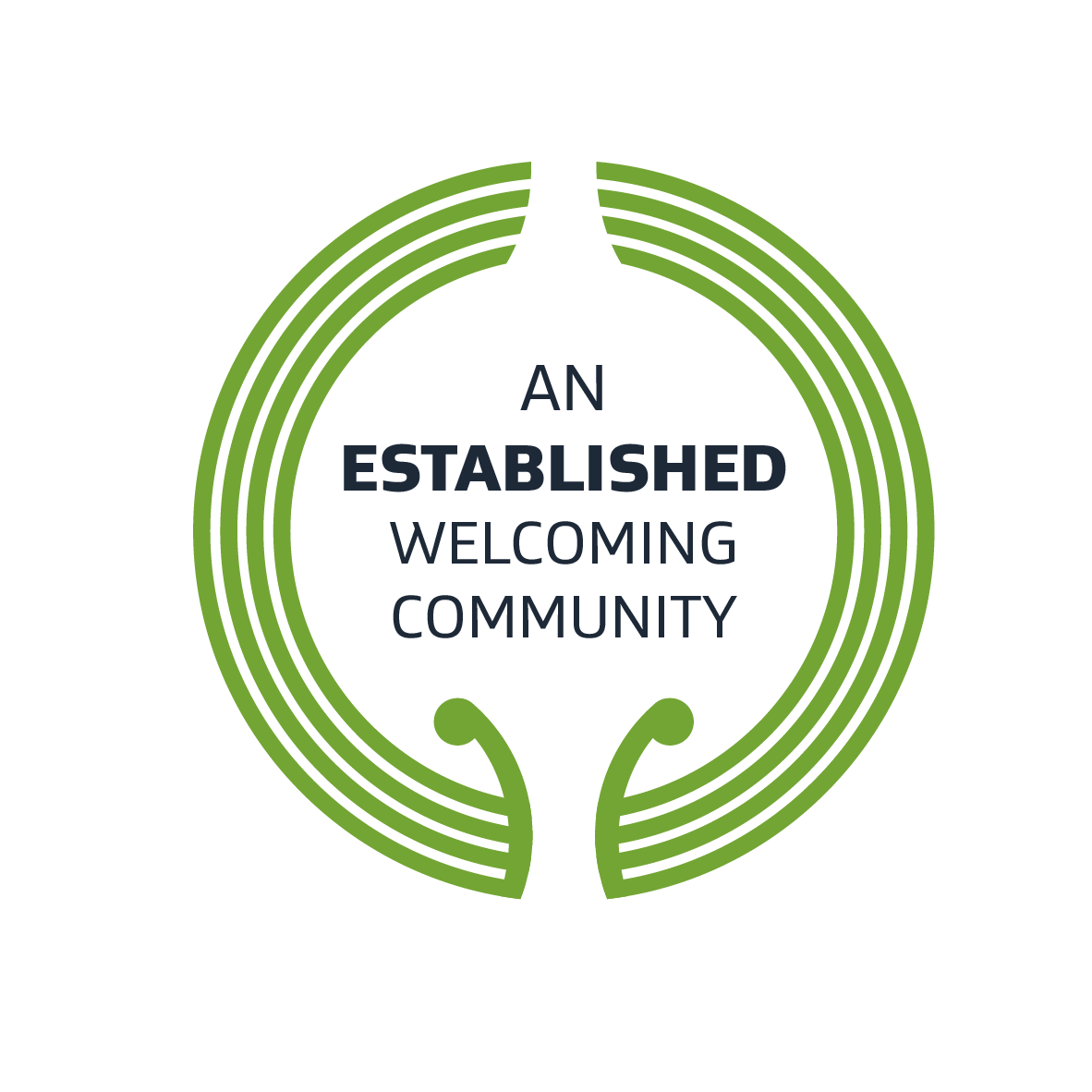 In 2020, the Ashburton District's commitment to helping newcomers feel more accepted and celebrated in the community was recognised with an accreditation from Immigration New Zealand.

The Council and community have become one of the first seven places in the country to be recognised as an Established Welcoming Community, the second stage of a four-level accreditation model.

The Established Welcoming Community status recognises the Ashburton District as having a Welcoming Plan in place, and partnerships with the community to promote and implement the programme. It also acknowledges that there are strong advisory, project management and monitoring arrangements in place.
Read more about the Welcoming Communities programme on Immigration New Zealand's website.
This plan was developed in 2017 together with the community through the Welcoming Communities programme. The national Welcoming Communities Standard provides us with a benchmark for what a successful welcoming community looks like. It's made up of eight elements important to creating a welcoming and inclusive district.
Read the Welcoming Communities Standard