New playground equipment for Rakaia
Published: 10 February 2021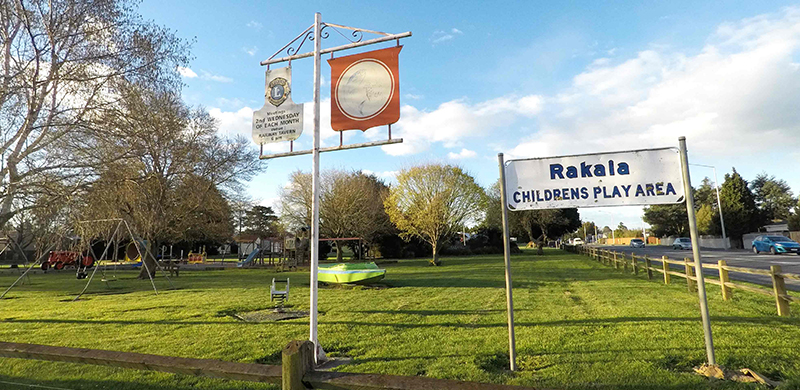 The popular Rakaia Salmon Site on State Highway One is set to feature new playground equipment for families to enjoy, as the Council gets to work removing some of the old equipment.
Starting next week, Council will be removing the old swing, slide and seesaw which are no longer in good condition. The replacement play equipment will be ordered as soon as the designs are finalised.
The updated equipment forms part of the $958,000 enhancements being made to the reserve, which include new public toilets, footpaths, solar-powered rubbish bins, Rakaia history signage, additional seating and landscaping.
Council is investing $198,000 from existing budgets to the enhancement project, with the remainder covered by a $740,000 Tourism Infrastructure Fund (TIF) Government grant and a $20,000 donation from the Rakaia Lions.
Council Community Services Group Manager, Steve Fabish says the new equipment will help freshen up the salmon site for visitors.
"Some of the equipment has dated and isn't in good enough condition anymore, so new equipment will make a big difference to the park's outlook."
The reserve's new 10-pan toilet facilities were opened in October last year and new footpaths are continuing to be installed.
The Council is aiming to have the playground ready by July 2021.
---
More News