Draft Alcohol Control Bylaw
We're reviewing our Alcohol Control Bylaw and want to hear your feedback.
Ashburton District Council developed the Bylaw in 2018 to ban the drinking and possession of alcohol in some public places between 9pm and 7am. This was to help reduce the risk of alcohol-related offensive behaviour, disorder and crime.
It contains Alcohol Ban Areas in each of the Ashburton and Methven town centres, which can be viewed on the maps linked below.
Since being introduced five years ago, we believe the Bylaw has worked well. It has contributed to public health and safety, while allowing people to responsibly enjoy alcoholic beverages in public places where appropriate.
It's now time to review the Bylaw to make sure it's still fit for purpose and to consult with the community on any proposed changes. In this draft, we're proposing to slightly expand the two Alcohol Ban Areas, which you can read more about below or in the Consultation Document.
Submissions close at 5pm, Sunday 16 April.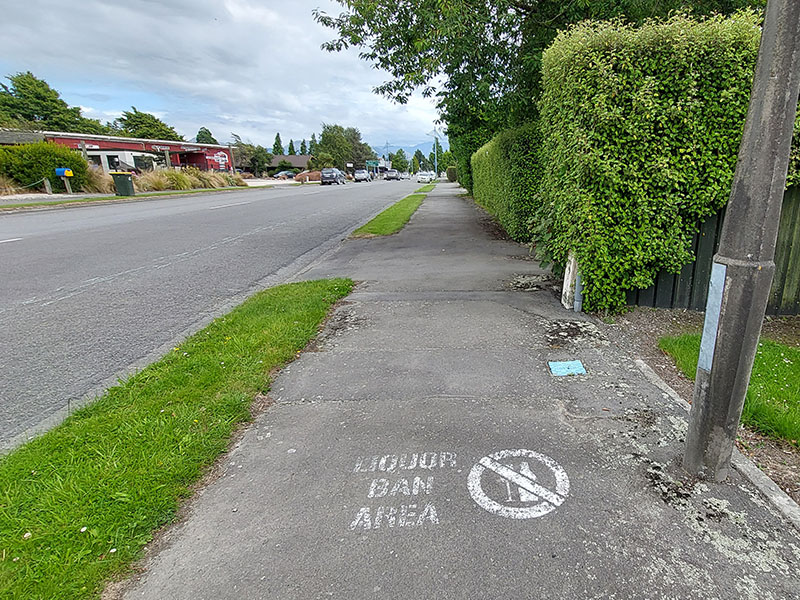 Key Changes
We think the issues addressed by this bylaw are still relevant for our district, so we're not proposing to make any changes to the wording of the Bylaw or to the hours for when restrictions apply.
However, Ashburton is growing, so we're recommending that the Alcohol Ban Area should also expand to include the newly developed areas and potential future development.
We're proposing two key changes:
Expanding the Alcohol Ban Area for Ashburton in three blocks that include recent and potential future town developments. View map
Expanding the Alcohol Ban Area for Methven slightly to make the boundary clearer to residents and visitors. View map
You can learn more about these proposed changes in the Consultation Document.
Have Your Say
We are keen to hear your thoughts on the Bylaw and our proposed changes to the Alcohol Ban Areas in Ashburton and Methven.
Project Timeline
Community consultation

16 March - 16 April

We'll seek feedback from the community.

Submission hearings and deliberations

Thursday 4 May

Councillors will hear submissions and deliberate on the public's feedback.

Bylaw finalised

5 May - 10 May

Council will make any necessary changes to the draft Bylaw.

Bylaw adopted

17 May

The final Bylaw is expected to be adopted by Council.
---
Submissions received
---