Youth Council

Interested in becoming a youth leader? Want to make an impact in your community? Passionate about youth voices being heard?
Kick start your leadership ambitions and upgrade your CV by becoming a member of the Ashburton Youth Council. This programme is open to all young people living in the Ashburton District between the ages of 12-18. As a youth leader, you'll gain knowledge, insight and experience right here in the Ashburton District, and have a lot of fun along the way!
You can keep up to date with what we're doing by following us on Facebook and Instagram
What does Youth Council do?
We're a group of empowered and engaged young people, working towards a thriving community.

Members meet the first Tuesday of every month between 5.30pm and 7.30pm.

We also spend around two to five hours per month on Youth Council events or other voluntary activities.
As a Youth Council we:
have an active role in delivering youth-focused events and activities to the local community.
increase awareness of youth issues, services and facilities.
are supported through mentoring, training and skill development.
We also help the Ashburton District Council to better understand young people's perspectives and needs, and provide a forum to engage young people in the Council's decision-making.
So if you're interested in becoming a youth leader in Mid Canterbury, apply now!
Apply Online!
Ashburton Youth Council Members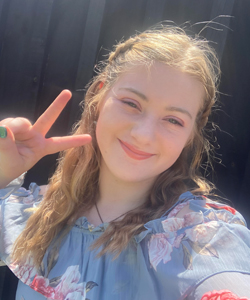 MADDIE PAGE
Hello everyone! My name is Maddie Page and this is my fourth year on the Ashburton Youth Council. I am 15 and my hobbies include acting, music, dance and photography just to name a few. The AYC does incredible work throughout Mid Canterbury and I feel so privileged to have been a part of it. Personally I feel that the AYC has helped me develop new abilities and extend my confidence and leadership skills. One of the most enjoyable and rewarding parts of being on the AYC is putting on events and developing an internal understanding of how the council and community work. It feels amazing to speak up on behalf of yourself and your peers and to be heard. If you are aged 12-24 I encourage you to come join the team and experience how the Youth Council works. I can't wait to see you all for 2023!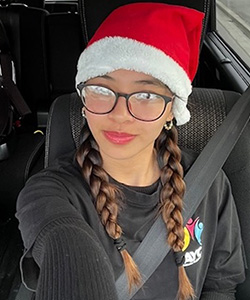 SOPHIA AGUILA
Hey guys! My name is Sophia Aguila. I am 15 years old and a Year 11 student at Ashburton College this year. My hobbies include gymnastics, travelling and playing the guitar. This year will be my 3rd year on the AYC. I believe that the Ashburton Youth Council has helped me grow as a person. I feel like I am much more confident and involved in our community now. The numerous events that we organise or work at as volunteers are my favourite aspect of being on the AYC. Over the past 2 years, there has been so many amazing events, opportunities and experiences that the AYC has provided for me. I definitely think that joining the Ashburton Youth Council is an incredible opportunity, and anyone between the ages of 12 and 24 should give it a go. I look forward to seeing where 2023 takes us 🤍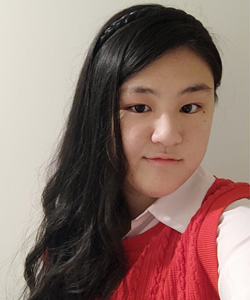 ISABEL WANG
Hi! My name is Isabel Wang! I am a year 10 student at Ashburton college this year. I love singing, acting, dancing and all things musical theatre. I also enjoy drawing in my spare time! At the moment, I am a jr black belt in karate. I joined the Ashburton Youth Council in 2022 because I believe that younger people should have a say and be heard. I want to help others and I will try to support Ashburton in any way I can. I'm excited to help out in the upcoming events of 2023.