On The Move
We'll soon be moving into our new civic centre and library building, Te Whare Whakatere.
The new library is over twice as large as our current building! It includes community meeting spaces, a performance space, makerspace, learning lab and sound studio.
We can't wait to share it with you, but, there's a few things you need to know!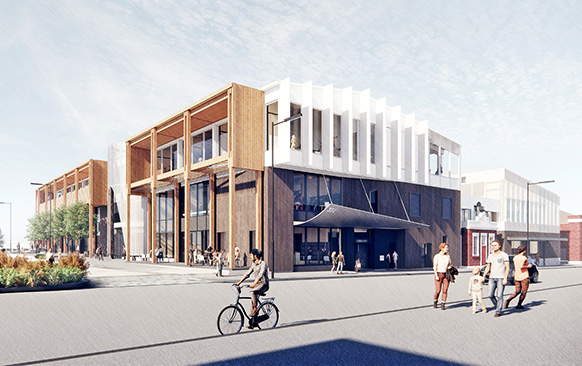 We'll be closing for three weeks.
We're open in our current building until the end of the year. We'll then close from 4pm, Sunday 31 December until 8.30am, Monday 22 January when we reopen in the new library. This will allow us to move over 60,000 books (and other items) to the new building. Make sure you come and stock up on books before we close the doors!
Returning books?
Books issued before the closure will not be due back until we open in the new building. You'll still be able to return books to us at any time via the return slot at the entrance of the old library building.
View our info brochure to find out more!
Digital Resources
Through your library membership you have free access to a range of online platforms that offer a vast selection of e-books, audiobooks, music, videos and more for all ages. Explore what's available jere.
Printing & Scanning
Printing and scanning services are available from:
Warehouse Stationery
10 Kermode Street, Ashburton
(03) 308 4358

Paper Plus
212 East Street, Ashburton
(03) 308 8309
Wi-Fi
Free public Wi-Fi will remain available during the closure at the old library building. You will need to be parked or seated nearby to connect.
Our team are still available to help with enquiries during the three-week closure, just give us a call, email us or message us on Facebook.
(03) 308 7192
Ashburton Library Facebook Page