Ashburton Cemetery Extension
​​Why do We Need a Cemetery Extension?
Ashburton District Council is extending the Ashburton cemetery to provide for our burial and remembrance needs for the next 80 years. With our population continuing to grow and the average age of our residents increasing we need to look to our future requirements. Our district is also becoming more multicultural and we need to cater for a range of beliefs.
Council owns land adjacent to our existing cemetery which is set aside for future expansion. The extension of the cemetery has given us a chance to look at new features we could incorporate into a new cemetery space.
The concept plan below shows a design that includes new features.​​ Resource consent was approved for this design in March 2018. Council is moving into the detailed design phase of the project to enable construction to commence.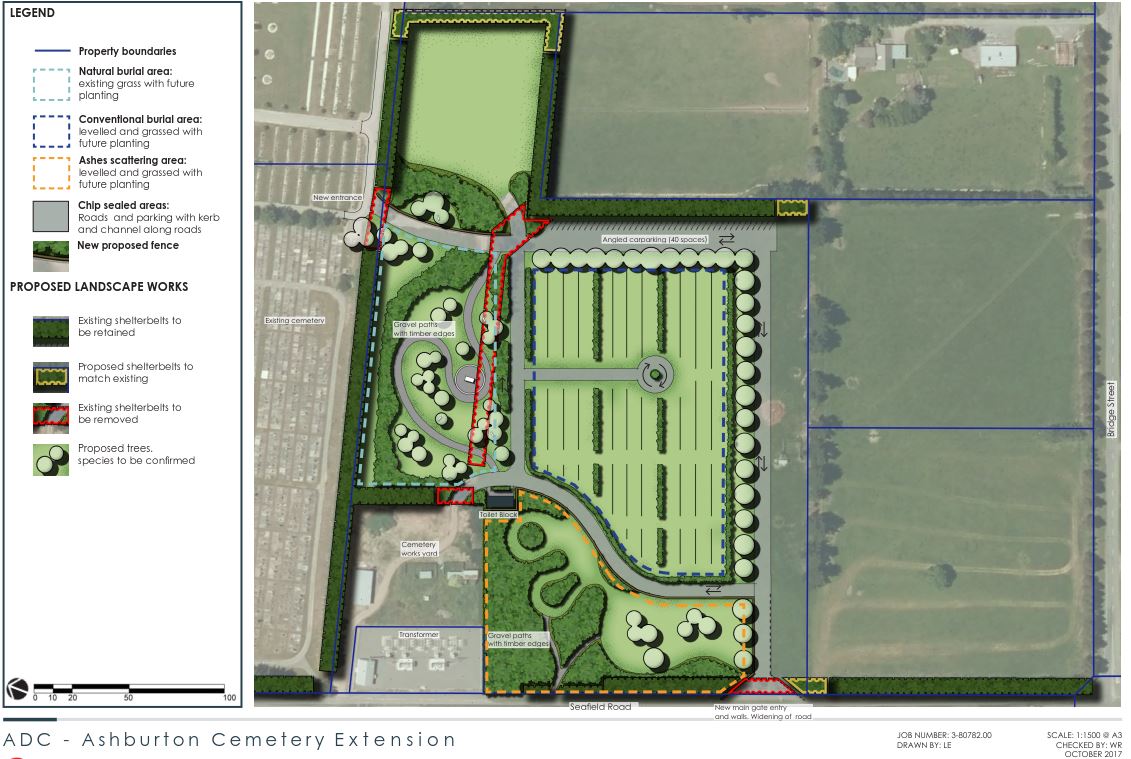 ​​​The approved concept plan for the Ashburton Cemetery Extension.
Click here to view a larger image of the cemetery concept plan
What Are...?
Natural burials are an environmentally-friendly burial option. The burial is carried out in a way that allows decomposition to occur naturally. There are no headstones but trees or shrubs are planted as a memorial. Natural burial is increasingly popular around the world and New Zealand.
Ashes scattering areas are a designated area for people to scatter ashes. It will be a garden rather than a grassed area.
Conventional burial areas are the areas that will be used for the conventional internment of ashes and caskets with headstones or memorial plaques.
​For more information, contact Council by email or call (03) 307 7700.