TIMELAPSE VIDEO: Welcoming mural comes to life, officially opens with celebration on Saturday (24 July)
Published: 21 July 2021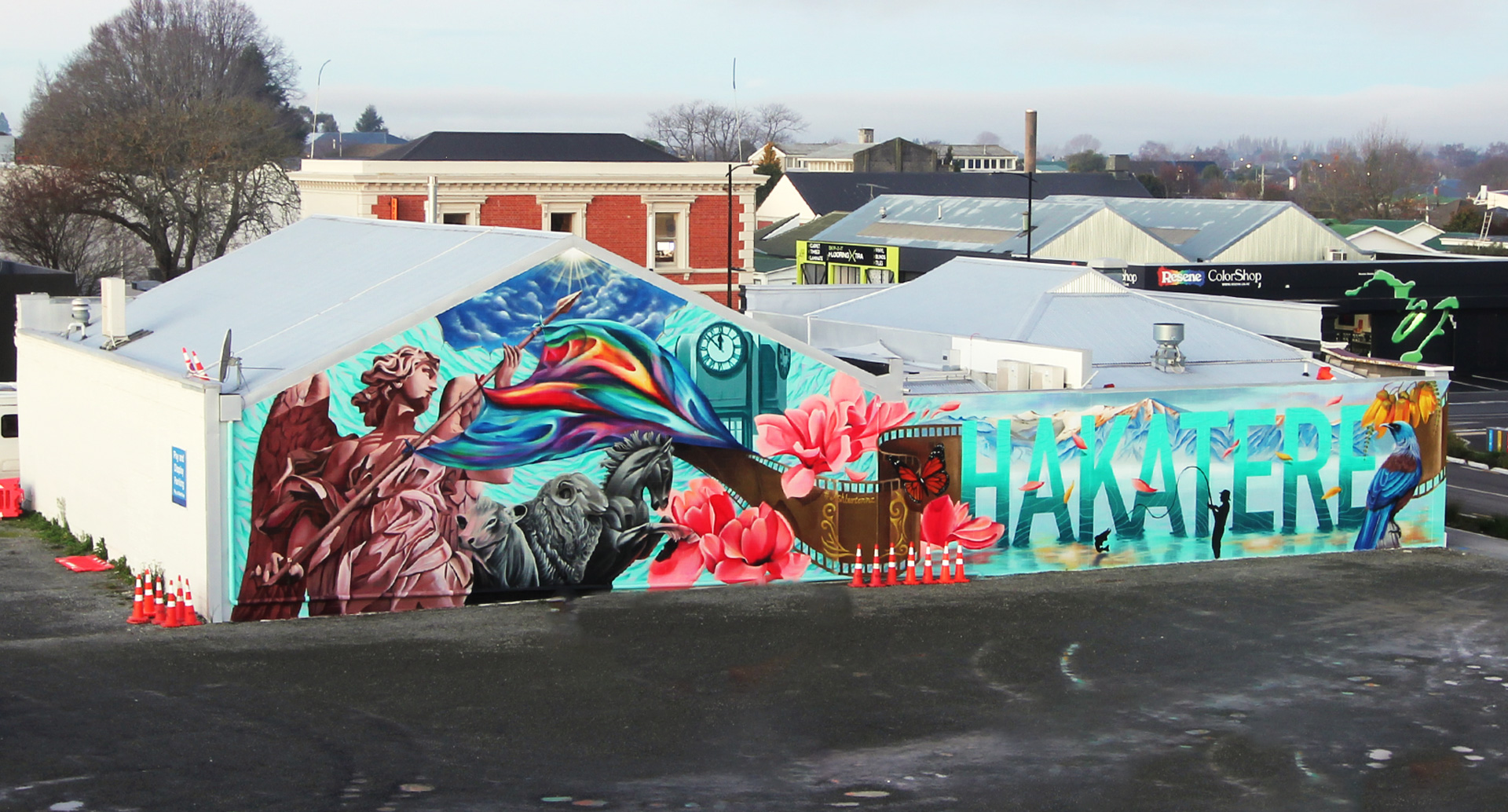 Ashburton's colourful welcoming mural will be officially launched on Saturday, July 24.
The artwork that now covers the large rear wall of Armadillo's restaurant is the creation of Geraldine artist Koryu Aoshima and all that remains is for him to officially sign it.
The Ashburton District Council commissioned the work for its Welcoming Communities programme and Koryu's design was decided by public vote.
The mural is called Hakatere and the public official launch on July 24 will involve a gathering and speeches at 11am before Koryu signs his masterpiece about 12pm. People will be able to take their own photos and selfies at a special frame in the mural and post them on social media.
The interactive design symbolises the district's diversity and unity, and images he has carefully painted onto the wall reflect the history and future of the town.
The creative project is a part of a Welcoming Communities initiative to foster welcoming public spaces and has been fully funded by the Ministry of Business, Innovation, and Employment.
Armadillo's is on the corner of Burnett and Cass Streets.
---
Time lapse video of Koryu Aoshima's artistry coming to life:
---
More News