Ashburton's pride wins mural prize
Published: 7 May 2021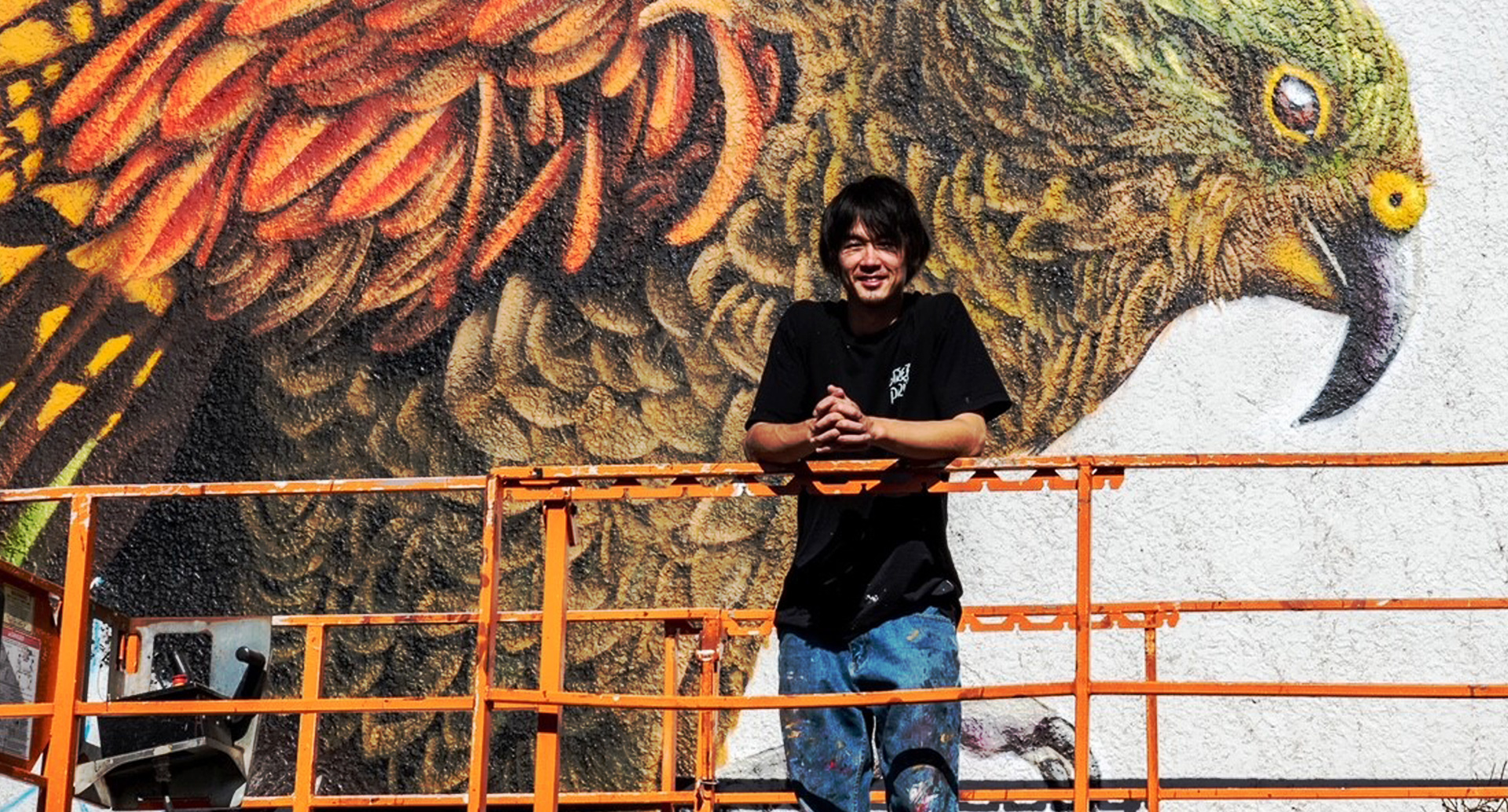 An interactive design symbolic of the district's diversity has emerged as the public's preferred choice for a 'Welcoming Mural' in the Ashburton town center through a community-led design and selection process.
Geraldine-based artist, Koryu Aoshima, proposed the preferred design (#pride) which received 493 votes out of a total 605 free, text-votes over a ten-day voting period that ended on 30 April.
Originally from Gunma, Japan, the internationally-known 33-year old artist who has painted murals throughout Canterbury and in Dunedin says he was encouraged to apply for this project by a close family friend based in Ashburton.
"I am really excited to be contributing to the lovely town of Ashburton and my hope is that this mural makes everyone feel welcome."
Aoshima's interactive mural concept is expected to create social media buzz as visitors to the unique installation will be able to stand in front of the designed 'film frame' to photograph themselves and share on social media (#ashburtonnz).
Speaking on the design concept, Aoshima interprets and explains his inspiration.
"The rainbow flag represents diversity and uniting of people who come to Ashburton. The flag turns into a film that reflects the history and future of the town. The angel signifies carrying the Ashburton people's voice to the world via this flag.
"I included petals and water reflections; beautiful flowers seen in gardens, native birds, mountains, and the iconic clock tower and farm animals - all key elements of Hakatere, Ashburton," he added.

Koryu Aoshima's submitted concept design
Ashburton District Deputy Mayor and member of the Welcoming Mural panel, Liz McMillan noted that this creative work is a wonderful addition to the Ashburton CBD.
"Placemaking projects like this are a great way to add vibrancy to the town and help people feel proud to be in the Ashburton District.
"I look forward to seeing how the concept will look when the artist brings it to life," she said.
The creative project is a part of a Welcoming Communities initiative to foster welcoming public spaces and has been fully funded by the Ministry of Business, Innovation, and Employment (MBIE).
The mural design will be painted on the back wall of Armadillo's restaurant, located on the corner of Cass and Burnett Streets, and is scheduled to be completed by July 2021.
To learn more about this project or to follow updates, visit the Council's website.
---
---
More News