Artist sought for welcoming town mural
Published: 10 March 2021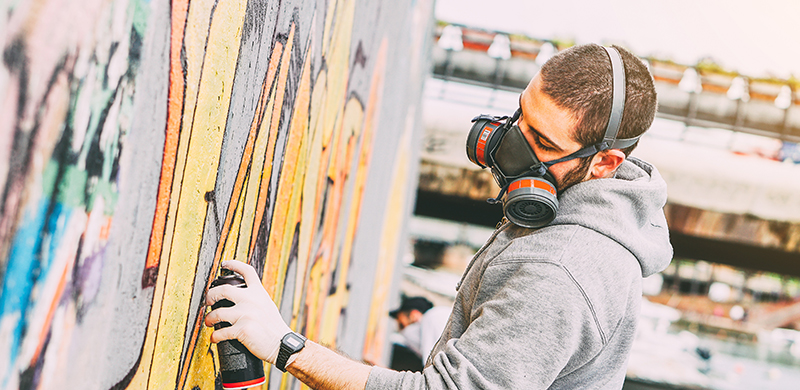 Ashburton District Council, through its Welcoming Communities programme, is looking for an artist to create a street mural in the Ashburton town centre, and anyone wishing to be considered can now submit their concept designs by Wednesday 7 April.
Ashburton's newest public artwork will be installed on the back of the Armadillos building on the corner of Burnett and Cass Streets and is envisaged to be an interactive piece that celebrates diversity and the Mid Canterbury landscape.
The call for artist concept designs follows submissions made by residents on what a visual representation of 'welcoming' would look like to them. The project's panel has narrowed those submissions down to three design themes:
A depiction of people in diversity coming together as one community
Ashburton's natural beauty depicted in warm, bright colours and flowers, green landscapes and the Ashburton/Hakatere River
An interactive art wall enabling people to participate in and with the mural.
Speaking on behalf of the panel, Ashburton District Deputy Mayor, Liz McMillan said they are looking for a design that can incorporate any or all of the three themes before a shortlist of finalists goes to a public vote.
"This is a great opportunity to make a creative statement about our district in a prominent part of town.
"We're very excited to see what designs might be put forward and which ones our community will resonate with when it comes time to choosing the successful artwork."
She added that through the Welcoming Communities programme, Mid Canterbury was making real progress in helping newcomers to feel more accepted in their new home.
"What better way to celebrate our community in all of its diversity and to affirm our commitment to the principles of the Welcoming Communities programme than through a public piece of art for everyone to enjoy."
The Council is working with local employers and organisations to deliver Welcoming Communities through its Economic Development activities as a means of helping to attract and retain skilled, talented workers in the district.
Concept designs that showcase one or all of the design themes can be submitted to the panel for consideration at ashburtondc.govt.nz.
The panel, comprising of Tiipene Phillips (Hakatere Marae), John Magyaya (Ashburton Youth Council), Brian Davidson (CBD building owner), Shirin Khosraviani (Ashburton Art Gallery) and Deputy Mayor Liz McMillan will then deliberate on the designs and announce up to three finalists in April.
The designs will go to a public vote, with the winning artist revealed in early May ready for the artwork to begin installation later that month.
Submissions are welcome until Wednesday 7 April.
---
More News